Introduction
Over in France, vignerons everywhere are getting ready for the harvest.  It has been quite a growing season. What started with a widespread threat of frost (recall our reports last April of vignerons up in the night burning bales of hay, see below photo) became a summer with record-breaking heat, which itself can create substantial challenges in the vines. During the runup to the harvest, there's no longer as much to do in the vineyards, but there's still plenty to worry about.  Heavy rains just before the harvest can dilute the grapes. And the season's most difficult harvest decision still lies ahead: when exactly to begin picking.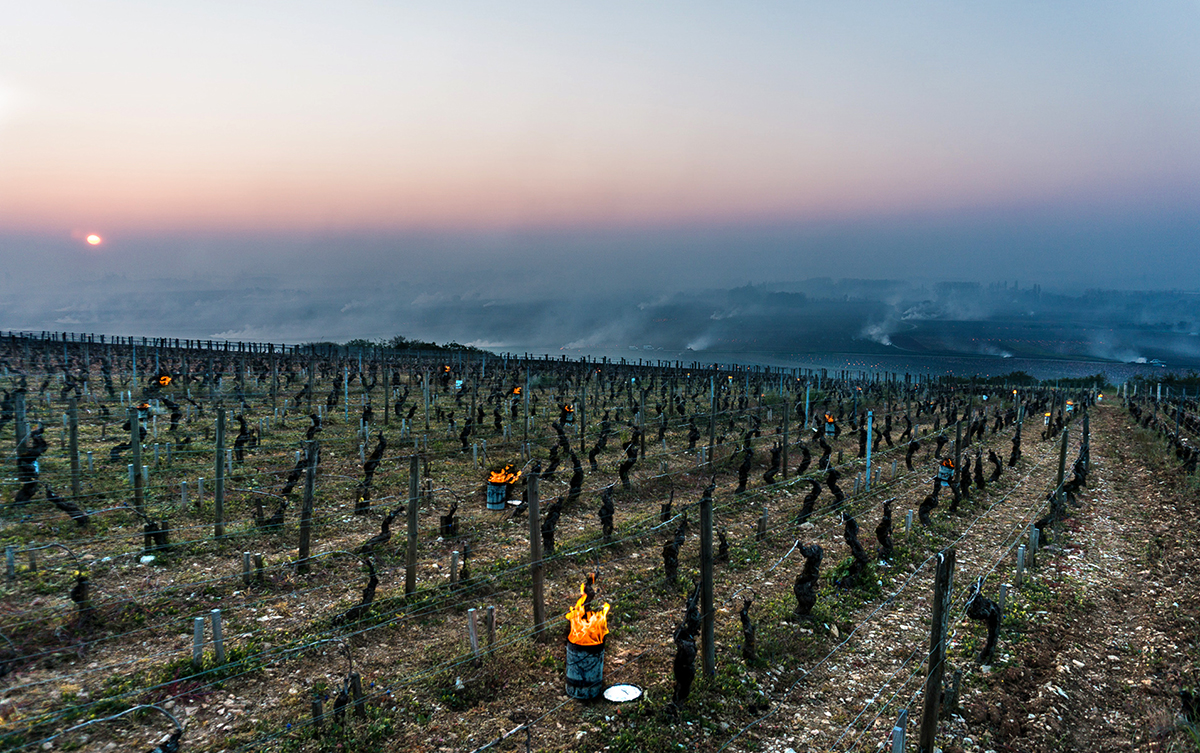 The rule of thumb for the harvest date is 100 days after the floraison (the flowering), but it's only a guess, and sometimes the floraison is drawn out enough that it's difficult to pin down a single day.  These days the vignerons are regularly sampling the grapes, watching sugar and acid levels go in opposite directions, and tasting the skins and pips to judge phenolic ripeness. As if this weren't enough to worry about, the start date must be set far enough ahead to get the pickers enough time to get the domaine. "It's a game," Michel Gros told us; and though he has more than forty vintages under his belt, it's still not easy for him to make the calls.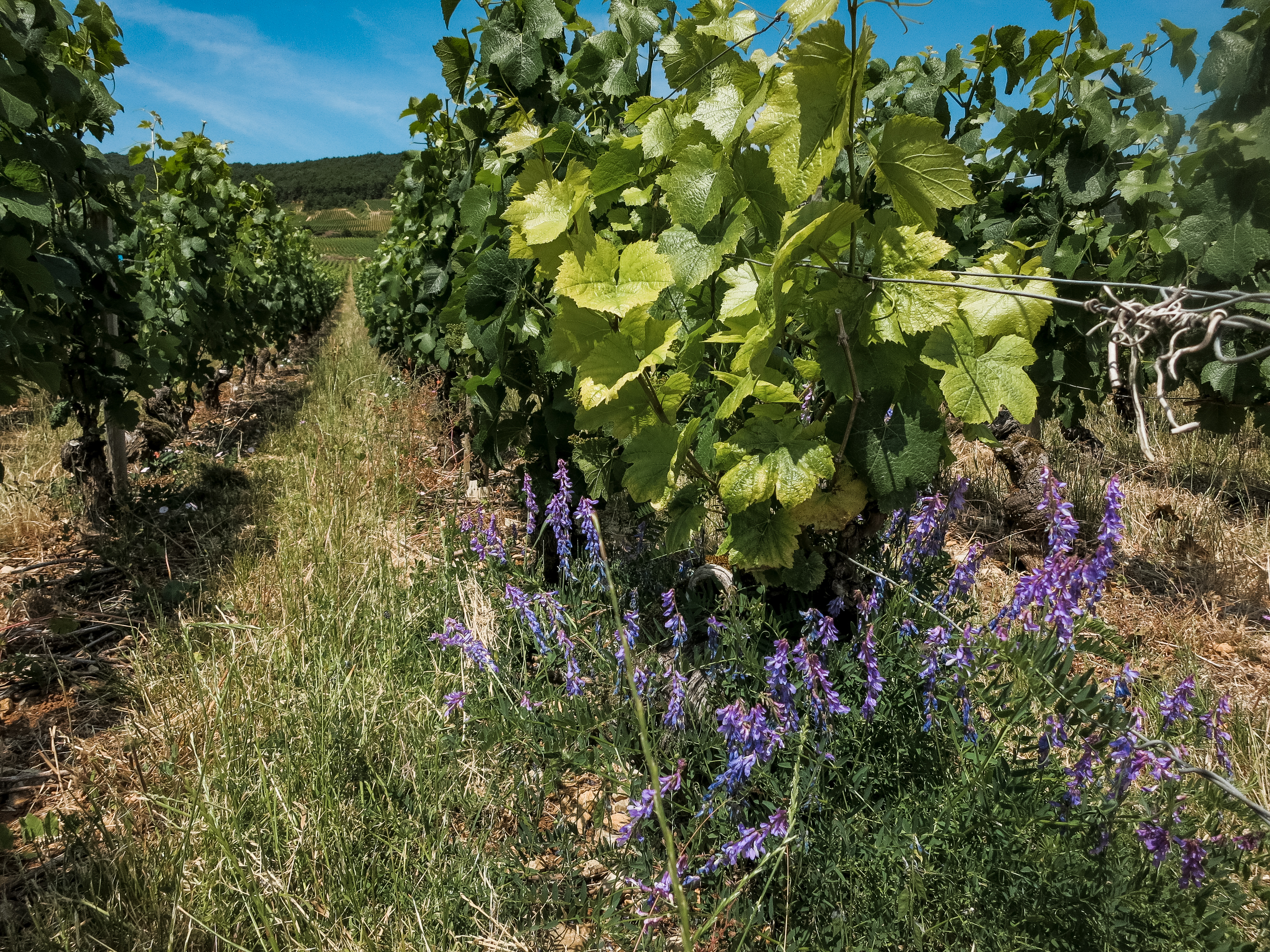 Most domaines will be harvesting around the middle of September, just about the time we'll get in the last of your orders.  We're pleased with choices we have for you in the September Futures offering, both in price, place, and style. From Burgundy, there is wine from three excellent producers, ranging from Grand Cru in both red and white to excellent wine from the Maconnais. From the Northern Rhône, there are rare and brilliant wines from Côte Rôtie and Condrieu, along with exceedingly well-priced simpler wines from the same area. There's an entry from the Southern Rhône and one from the Loire; and we finish up with Champagne. Something for everyone's taste and budget, we earnestly hope. 
If you find anything of interest, be sure to get your orders (in case and half-case lots) in by the Order Deadline of September 15. We will place orders for the wine immediately thereafter.