The growing season of 2021 brought a sharp reminder that weather fluctuates, and that three consecutive years of particularly hot and sunny weather (18, 19, and 20) does not mean three more will follow. The year brought the viticultural equivalent of a plague of locusts in much of France, with terrible frosts succeeded by awful hail succeeded by pests and disease. In 2021 each challenge dramatically reduced the crop, and when we resumed our annual pilgrimages to France last Spring, the barrel rooms in Burgundy's cellars were as empty as we have seen them in twenty years of visits. But Burgundy producers are used to all of these challenges (if rarely all in the same year); and over the past generation there have been more years like 2021 than years like the recent trio.
Now that we are seeing 2021s come onto the market, we can confirm that the wines are attractive if scarce. There's a reason for the rule of thumb that the best wines from any grape are made at the northern end of its range; and weather that gives vignerons headaches can add purity and clarity to the wine, rendering a truer expression of the place. Differences among the vintages add to the complexity of a region like Burgundy, but they also add to the pleasure.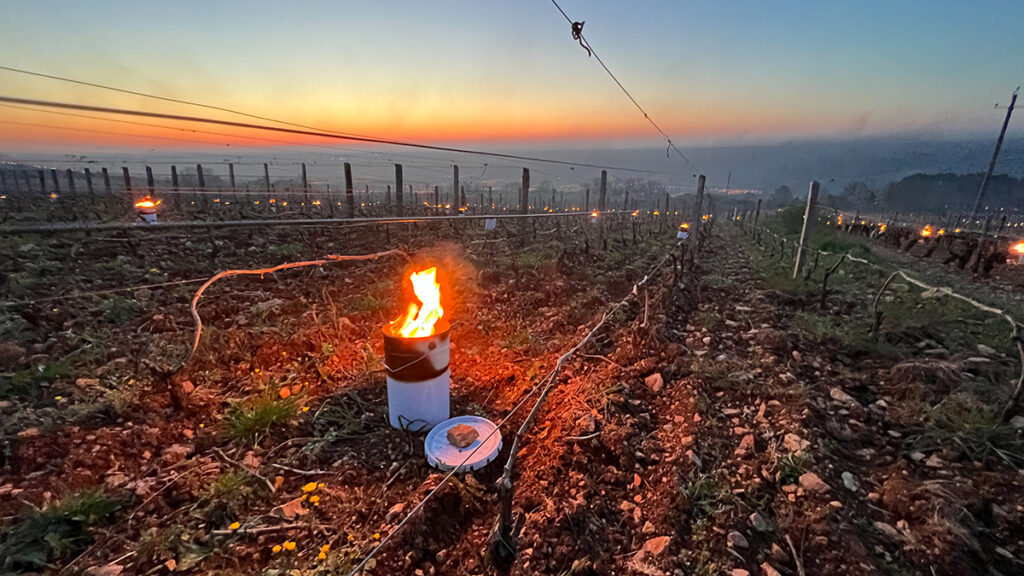 There's plenty of variety in this offering. As usual, January Futures includes the excellent Tuscan wines of Poggerino, now made in two colors. There is much Burgundy, of course, but also wine from the northern Rhône and the Alsace. And there is the Grüner Veltliner from our only Austrian producer, of the Wachau region along the Danube. Finally, sparkling wine makes an appearance in Cremant de Bourgogne.
We hope there will be something here for every taste and budget. If you find anything of interest, be sure to submit your orders, in case or half-case lots, by the Order Deadline of February 5, 2023. We will place orders for the wine immediately thereafter.
JUMP TO SECTION
Thomas
Prunier
Lestimé
Picamelot
Tunnel
Frey/Gross
Bagatelle
Salomon-Undhof
Poggerino