A Bistro Red.  Cabernet Sauvignon is the world's most widely planted grape. Best known for its starring role in the great wines of California and Bordeaux, Cabernet Sauvignon is a cross, likely spontaneous, between Cabernet Franc and Sauvignon blanc — a fortunate gift from the winemaking gods. Its potential for aging is unrivaled.
But not all Cabernet Sauvignon requires the patience and investment needed for the famous wines from the west coasts of France and the US. Our winemaker in the Ardèche makes an everyday Cabernet Sauvignon that we've come to enjoy early and often. And with colder weather beginning to settle in (however hesitantly) to the East Coast, we're excited to have another rich, wintery option for our weeknight dinners.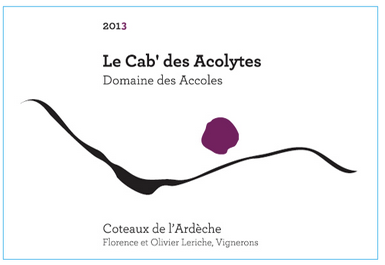 Blackcurrants. The Domaine des Accoles is the project of Olivier Leriche, who brings a Burgundian elegance to his southern French wines. His first few vintages have been met with much acclaim, and his wines appear in restaurants by Michael Mina and Daniel Boulud, among others. Leriche's Cabernet is easy drinking and full of life — a perfect weeknight "bistro red," for when you're in need of something dark and rich.
"Cab des Acolytes" is distinctive and delicious. Olivier has blended a touch of Grenache into the wine to soften the mouthfeel, but the wine does not lack for character or complexity. The nose is juicy and earthy, with cool, dark blueberry fruit. The mouth is inky and smooth, with a fruit forward palate and pleasant woodsy complexity. This is relatively low tannin and low alcohol — an easy, refreshing wine to enjoy without too much thought or worry.
________________________

ACCOLES "Cab' des Acolytes" 2013
Ansonia Retail: $18
case, half-case: $15/bot


_
AVAILABLE IN 6- AND 12- BOTTLE LOTS
_
or call Tom: (617) 249-3657
_
_
_____________________________
Sign up to receive these posts in your inbox:

_
_____________________________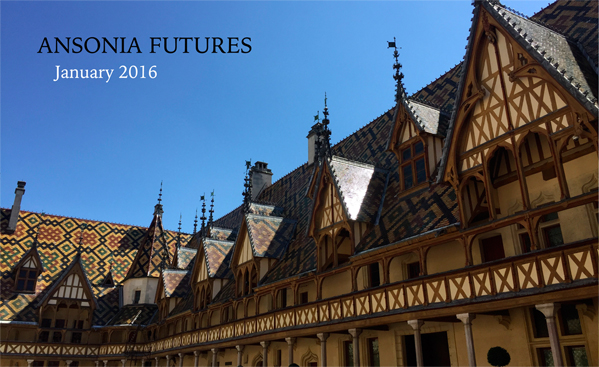 _
_____________________________
–