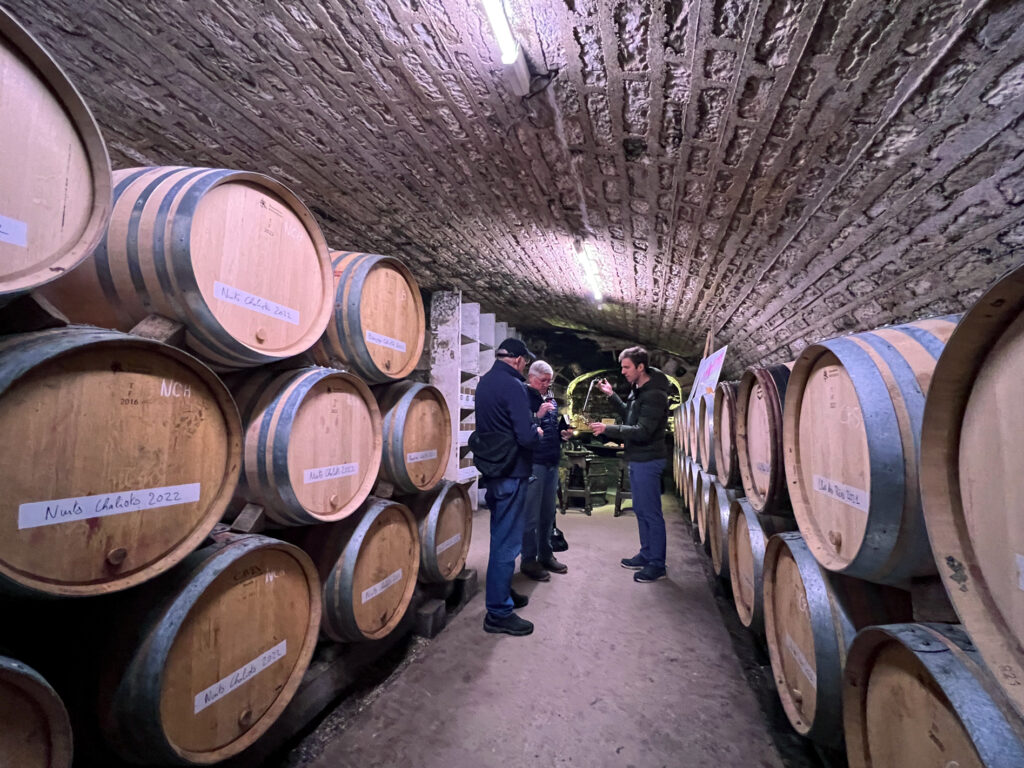 Futures: the November Issue
Order Deadline is Sunday 11/19
_________________________
What is Futures?
Futures is Ansonia's advance-order program. Six times a year we review wines we're about to import, and let customers join in on the early ordering with far better pricing. Each of our winemakers is featured in one Futures issue per year. 
The orders usually take 6-8 weeks to arrive, and orders are paid for up front. Some wines for which we have limited allocations are available only through Futures.
_________________________
Tentative Schedule
JANUARY
Burgundy: Thomas, Varoilles, Gautheron, Prunier
Other: Gross, Dauriac, Poggerino, Foulaquier
MARCH
Burgundy: Collet, Prunier, Picamelot
Other: Mersiol, Garenne, Bordeaux
MAY
Burgundy: Amiot, Morey, Collet
Other: André, Tunnel, Joncuas, Paget, Martin-Luneau
JULY
Burgundy: Belland, Monnet, Perrachon, Boursot
Other: Dumien-Serrette, Mestre, Fleuron de Liot
SEPTEMBER
Burgundy: Ravaut, Maillet, Bohrmann
Other: Saint-Clair, Bonnefond, Souverain, Sanzay, Bardoux, Bagatelle
OCTOBER
Burgundy: Gros, Boyer-Martenot, Desvignes
Other: Goubert, Michot, Lafont
_________________________
Interested?