Ubiquitous.  For a universally crowd-pleasing red, it's hard to beat Côtes du Rhône. Guests with New World leanings will appreciate the richness and full flavor. Those with Old World inclinations will appreciate the balance and traditional style. (Your great aunt who likes drugstore merlot might turn up her nose, but you weren't going to please her anyway.)
This year, the simplest Côtes du Rhône in our lineup might also be one of the best. The Domaine les Goubert's Côtes du Rhône is always pleasant and refreshing — with dark fruit, juicy tannins, and a clean finish. But in 2015, a year when a very warm summer produced exceptional ripeness, it's unusually rich and smooth.
We'd guess most readers would be thrilled with this wine at $20/bot — it's rich and clean and velvety, with far more energy than most reds at your local store. At under $13 per bottle, it might be the only Côtes du Rhône you need.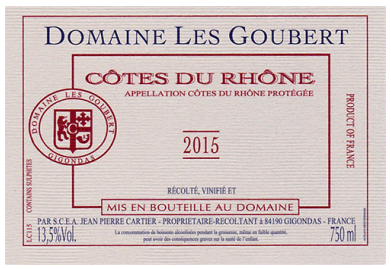 Rules.  Our criteria for good Côtes du Rhône are threefold: inexpensive, dark, and balanced. Goubert's Côtes du Rhône hits all three points. It's low in alcohol, which keeps it fresh and lively on the palate. The blend of six grapes — Terret Noir, Picpoul, and Vaccarèse join the familiar Grenache, Syrah, and Carignan — forms a rich, hearty, dark wine. And finally, a Côtes du Rhône should be inexpensive enough to pull out at a moment's notice: at $13/bot, this is a wine to enjoy without planning.
This is a great by-the-glass wine for your kitchen, something to enjoy during the preparation and enjoyment of a meal. The 2015 is very expressive, showing dark wild cherries, raspberries, and licorice. The mouth is both jammy and refreshing, with notes of white pepper, minerals, and plums. Serve this with anything from hamburgers to our favorite pasta: oil, garlic, red pepper flakes, and ample grated parmesan.
Keep a few of these around for when you don't know what else to serve. Your guests won't believe what you paid for it.
________________________

GOUBERT Côtes-du-Rhône 2015
Ansonia Retail: $15
case, half-case: $12.95/bot


_
AVAILABLE IN  6-  AND 12-   BOTTLE LOTS
Email Tom to place an order.
or call Tom: (617) 249-3657
_
_
_____________________________
Sign up to receive these posts in your inbox:

_.
_____________________________
.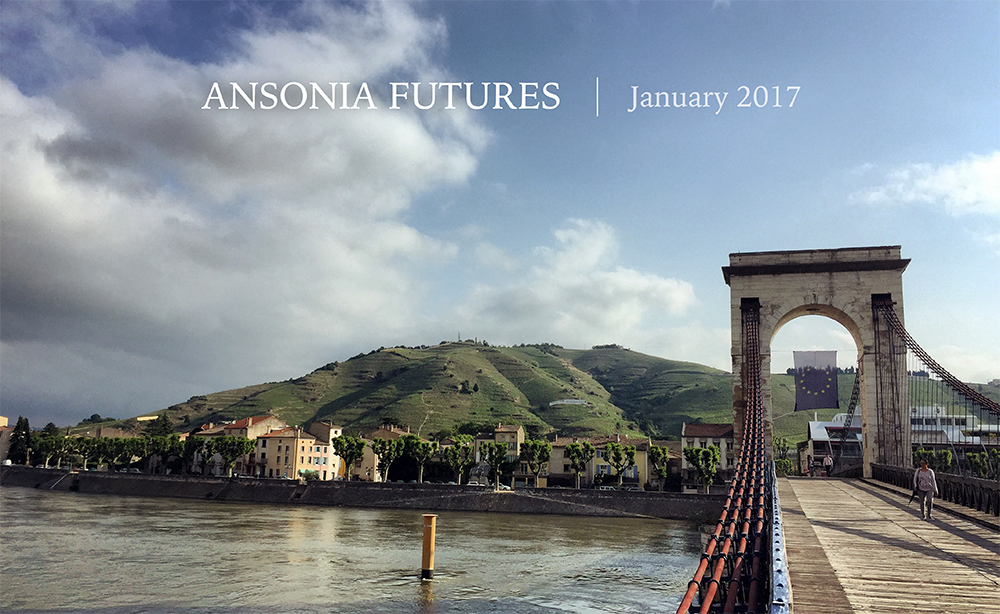 Terms of sale. Ansonia Wines MA sells wine to individual consumers who are 21 or more years of age, for personal consumption and not for resale.  All sales are completed and title passes to purchasers in Massachusetts.  Ansonia Wines MA arranges for shipping on behalf of its customers upon request and where applicable laws permit.