History.  Michel Gros is as much a part of Vosne-Romanée as the pointed steeple, the ancient vineyards, and the narrow crooked streets. He is a lifelong resident of the town, as were his father and grandfather before him — his mother was even mayor. The Gros family name has been synonymous with Vosne-Romanee for centuries.
Their most famous vineyard is the premier cru monopole "Clos des Réas," the only one in the appellation. It is a magnificent property, stretching over 2 hectares, and turning out wines described by critics as "supremely elegant," "opulent" and "genius." It has long been a favorite of ours, and we've recently acquired a few cases of the excellent 2012.
For Burgundian grace and prestige, there's not a whole lot that matches this wine.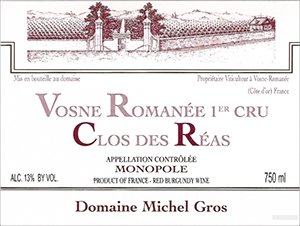 Magnificent.  The 2012 vintage was extremely small in Burgundy. A cold, wet spring led to reduced yields, resulting in very concentrated wines. Most wine writers anticipate long lives for these dense, concentrated wines, but we've found they've already begun to show their colors. Particularly with an hour in a decanter and beside a choice cut of meat, the 2012s just sing these days.
Allen Meadows (Burghound) found the 2012 Réas had "exceptionally good richness…that completely coats the palate," a result of the low-yield, dense vintage. He called it an "opulent effort," predicting it would be "approachable young if desired." And though he noted Michel's usually modesty on the subject of his own wines, Meadows called the 2012s "among the best I have seen from him."
Réas is the wine we get out for special occasions in our family. It's elegant, luxurious, and perfectly balanced — everything you want from a top red Burgundy. It's not exactly at weeknight pricing, but special moments call for special wines. We think it's healthy to have at least a handful of special occasions each year; and whatever that means for you, Réas will provide a perfect companion.
________________________

GROS Vosne-Romanée 1er cru "Clos des Réas" 2012
Ansonia Retail: $130
2-bottle price: $115/bot
half-case price: $105/bot


_
AVAILABLE IN  2-  AND 6-   BOTTLE LOTS
Email Tom to place an order.
or call Tom: (617) 249-3657
_
_
_____________________________
Sign up to receive these posts in your inbox:

_.
_____________________________
.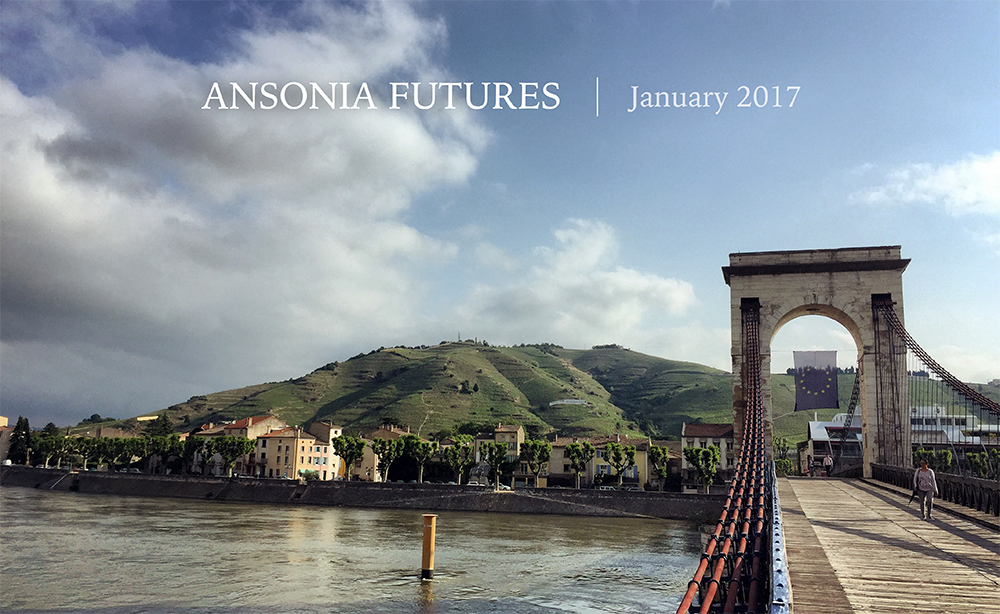 Terms of sale. Ansonia Wines MA sells wine to individual consumers who are 21 or more years of age, for personal consumption and not for resale.  All sales are completed and title passes to purchasers in Massachusetts.  Ansonia Wines MA arranges for shipping on behalf of its customers upon request and where applicable laws permit.