The Other "B."  Burgundy may be the heart of our portfolio, but that doesn't mean we don't enjoy wines from the other "B." Bordeaux is different from Burgundy in just about every way — scale, grapes, style, history, culture — but the wines can be just as delicious. Particularly when there's a well-browned steak around, it's hard to beat a classic Bordeaux.
We've collected four reds into this Bordeaux Sampler. Two are from the left bank — Saint-Estèphe and Graves — and two from the right — Pomerol and Saint-Emilion. All are blends of Merlot, Cabernet Franc, and Cabernet Sauvignon, and show the rich, woodsy side of these traditional blends.
Burgundy will always be our favorite region, but a bit of variety never hurt anyone.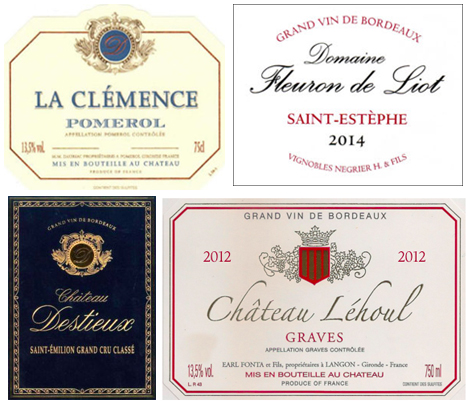 Léhoul Graves rouge 2012
A classic blend of Merlot and Cabernet Sauvignon, this Graves was rated first among 62 wines tasted by Decanter Magazine. Look for notes of plums, toast and licorice.
Fleuron de Liot Saint-Estèphe 2014
Our newest Bordeaux is small-batch Saint-Estèphe, a blend of equal parts Merlot and Cabernet Sauvignon. It's dense and inky, notes of and licorice — decant for 30-60 minutes.
Destieux Saint-Emilion Grand Cru Classé 2011
This rich, meaty Saint-Emilion from a precocious vintage is two thirds Merlot, with the final third split between Cabernet Franc and Cabernet Sauvignon. Look for dark black cherries and toast.
Clemence Pomerol 2011
This majority Merlot wine is classic Pomerol — rich and dark and velvety. Look for a dense, concentrated mouthfeel and notes of plum, dark chocolate, tobacco, and decant for an hour.
________________________

_
RED BORDEAUX SAMPLER
3x   Léhoul Graves red 2012:   $30
3x   Fleuron de Liot Saint-Estèphe 2014:   $35
3x   Destieux St-Emilion Grand Cru Classé 2011:   $65
3x   Clemence Pomerol 2011:   $85
Ansonia Retail: $645
offer price: $495/case

free East Coast shipping    |    save $150
_ 
_
–
– _
_____________________________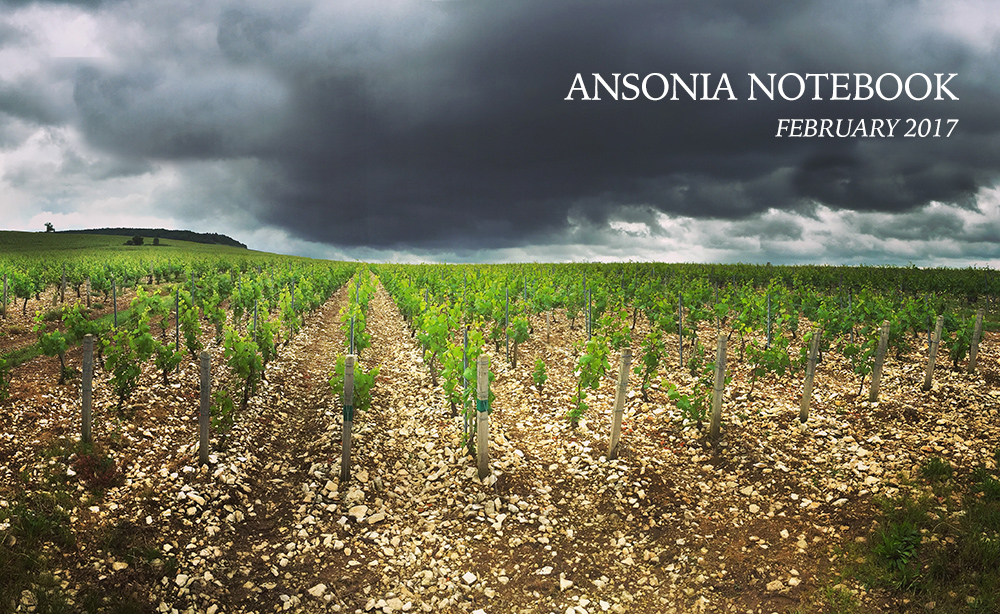 Sign up to receive these posts in your inbox:

_.
_____________________________
Terms of sale. Ansonia Wines MA sells wine to individual consumers who are 21 or more years of age, for personal consumption and not for resale.  All sales are completed and title passes to purchasers in Massachusetts.  Ansonia Wines MA arranges for shipping on behalf of its customers upon request and where applicable laws permit.