Historic.  Chardonnay grown in Burgundy has been prized for centuries. Nowhere else in the world does the grape achieve the same balance of richness and freshness. The top white Burgundy cuvées — particularly from the hallowed hillside of Montrachet — will match the region's finest reds in scarcity, price, and complexity.
But not all white Burgundy comes from Montrachet, and not all of it will cost you $350 a bottle. There's a world of excellent Chardonnay outside the most famous towns, provided you know where to look. One of our longtime standbys for everyday White Burgundy has been the Bourgogne blanc from Gérard Thomas. Today we're releasing their 2014, the finest they've made in years.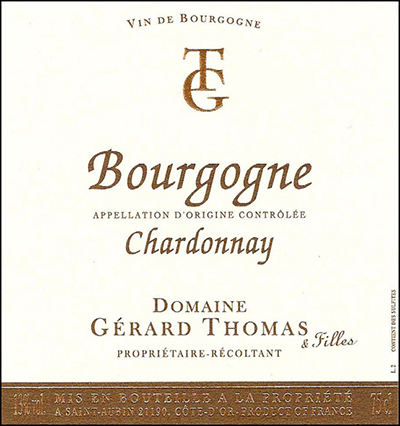 Weeknight.  Thomas's Bourgogne blanc used to be the by-the-glass Chardonnay at many restaurants we worked with; now it's the house white for many a friend and relative. It's crisp, vibrant and refreshing, but particularly in 2014 is rich and smooth enough to enjoy on its own. This wine is for anyone in search of White Burgundy for a Wednesday.
The 2014 Bourgogne from Thomas drinks like a far fancier wine. The nose is a delight — look for lemon zest, chalk, straw, and subtle toast. The mouth is lively and crisp, with mid-weight palate, a whisper of oak, and a clean, almost savory finish. We pair this with everything from roast chicken to goat cheese to broiled fish to lobster. It will enliven any dish it lands next to, and drink beautifully on its own. At $22, it might be the only Chardonnay you need.
________________________

THOMAS Bourgogne blanc 2014
Ansonia Retail: $26
case, half-case price: $22/bot

_
AVAILABLE IN   6-   AND  12-   BOTTLE LOTS
Email Tom to place an order.
or call Tom: (617) 249-3657
_
_
_____________________________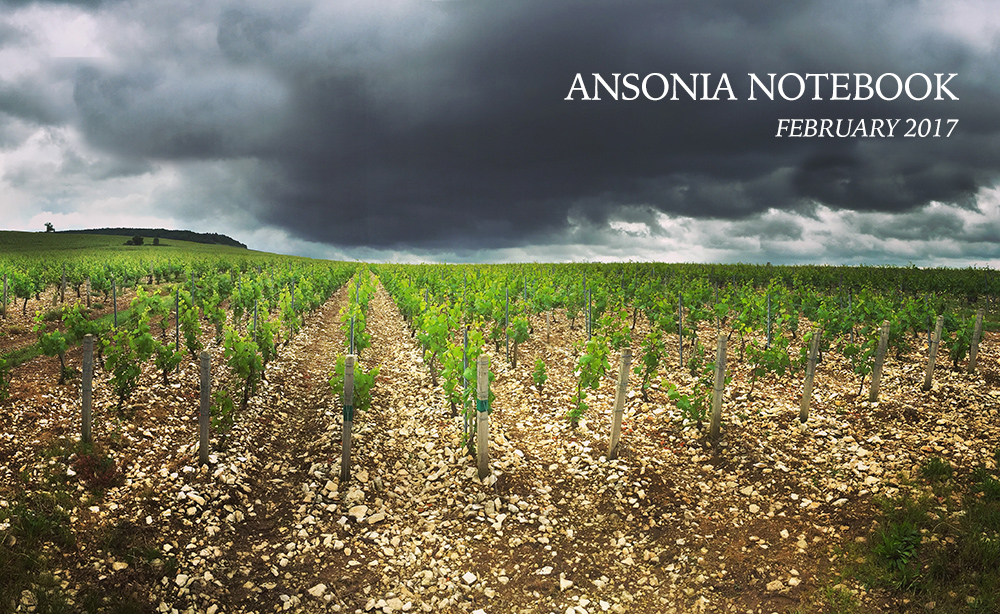 Sign up to receive these posts in your inbox:

_.
_____________________________
Terms of sale. Ansonia Wines MA sells wine to individual consumers who are 21 or more years of age, for personal consumption and not for resale.  All sales are completed and title passes to purchasers in Massachusetts.  Ansonia Wines MA arranges for shipping on behalf of its customers upon request and where applicable laws permit.