Value.  For the careful shopper, the Languedoc can be an abundant resource. Long deserving its reputation for mediocrity, the region has only recently become a source of value. There's still plenty of bad wine made in the vast region, but if you make good choices, $13 will take you farther here than just about anywhere else.
The region's best bargain may come from the Clos Bagatelle. This centuries-old domaine hails from the ancient town of St. Chinian, set high in the rock-strewn hills of the central Languedoc. Bagatelle grows syrah, carignan, and cinsault in a rocky schist soil that provides balance and minerality.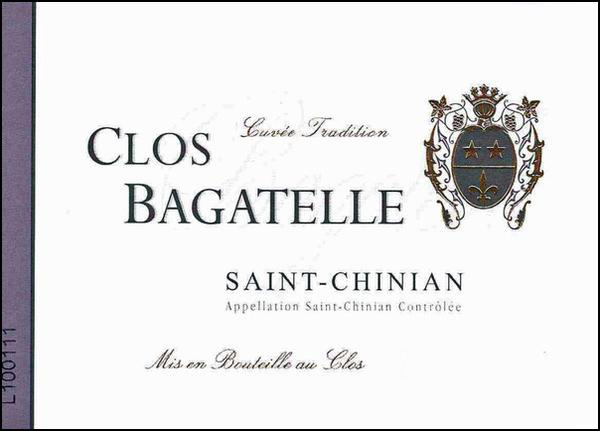 Fresh.  Bagatelle's Cuvée Tradition 2014 is full of cool, stony fruit – there's a dark berry freshness and lack of heat that's hard to come by in much of the Languedoc. The palate offers fruit compote, meatiness, and hints of tobacco, but without high alcohol or palate-tiring heaviness.
This is a well-priced, crowd pleasing red — it's the house red for several of our friends. It's also a perfect transition red, for these weeks in March where the weather teeters between winter and spring. When cold air wins out, this provides an easy, rich accompaniment to to stews, hearty pastas, and other wintery fare. But once spring rolls around, this is an excellent match for the grill.
NOTE: The 2016 version of this wine is available through our March Futures issue.
________________________

BAGATELLE Tradition 2014
Ansonia Retail: $15
case, half-case : $12.95/bot

_
AVAILABLE IN    6-   AND  12-   BOTTLE LOTS
Email Tom to place an order.
or call Tom: (617) 249-3657
_
_
_____________________________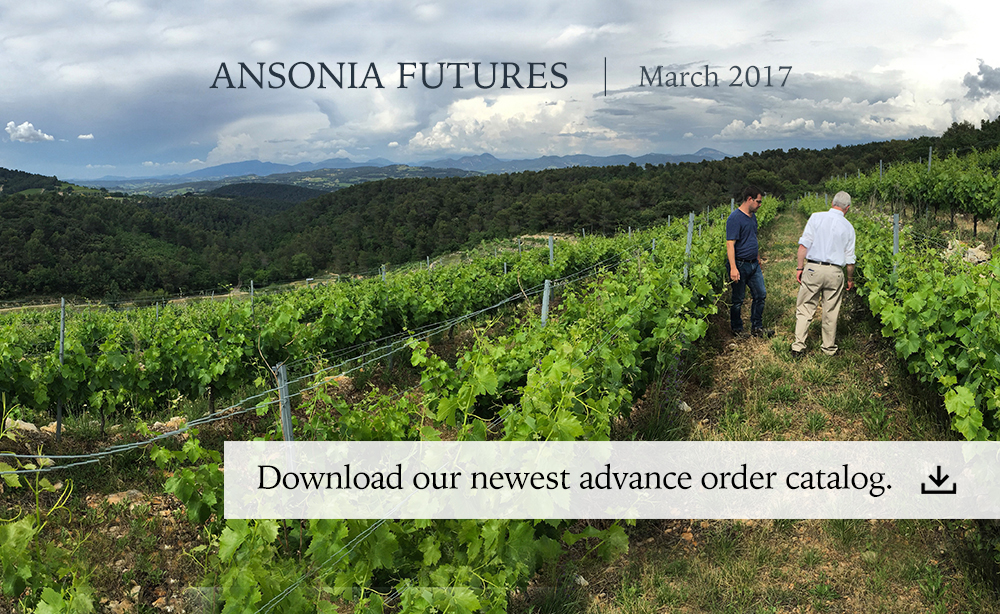 Sign up to receive these posts in your inbox:

_.
_____________________________
Terms of sale. Ansonia Wines MA sells wine to individual consumers who are 21 or more years of age, for personal consumption and not for resale.  All sales are completed and title passes to purchasers in Massachusetts.  Ansonia Wines MA arranges for shipping on behalf of its customers upon request and where applicable laws permit.