Star Power. Michel Gros is perhaps the most recognizable producer in our portfolio. His wines are all elegant and precise, often showing smoky or toasty qualities, and always silky and beautiful. A few years ago Clive Coates MW listed Michel Gros in the top 17 domaines in all of Burgundy — a list that included Romanée-Conti, Leroy, and Comtes Lafon — and highlighted the "nobility and elegance" of his wines.
Many of the domaine's cuvées require both investment and patience, but not all of them. Gros makes a handful of wines from less famous zip codes — their vines receive the same care, with juice vinified in the same manner. These "petits vins" aren't as complex or long-lived as Gros's Clos Vougeot, but they offer a chance to sample the brilliance of the domaine at a more affordable price.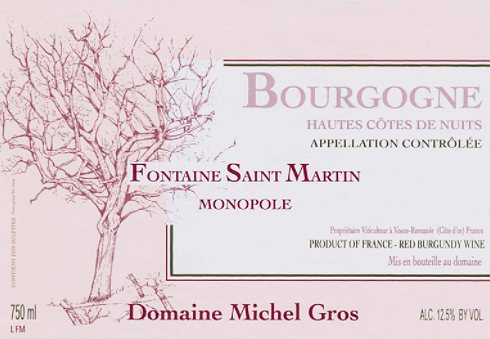 Historic.  The Fontaine-Saint-Martin vineyard is named for an ancient Cistercian abbey nearby dating to 1127. The hillside of vines was in production for centuries, and more recently tended by Michel and his father for the last 40 years. Gros blended the wine from this plot into an Hautes-Côtes de Nuits until the 2014 vintage, when he determined the terroir was sufficiently distinctive to merit its own cuvée.
The Fontaine Saint Martin is indeed special — its soil is the same mix of marl, clay, and limestone found on the Hill of Corton. The nose is unusually dark and enticing for a Pinot Noir of its pedigree — look for black raspberry, violets, and a whisper of menthol. The mouth is crisp, full, and sturdy, with ripe young tannins that smooth out over a half-hour in the glass. Gros's signature toasty notes join cassis and dried roses on the palate.
If you don't already know them, we highly recommend sampling of Michel's fancier wines some day — they can be truly extraordinary. But in the meantime, here's a chance to get to know Gros on a friendlier level.
________________________

MICHEL GROS "Fontaine Saint-Martin" red 2014
Ansonia Retail: $38
case, half-case : $32/bot

_
AVAILABLE IN    6-   AND  12-   BOTTLE LOTS
Email Tom to place an order.
or call Tom: (617) 249-3657
_
_
_____________________________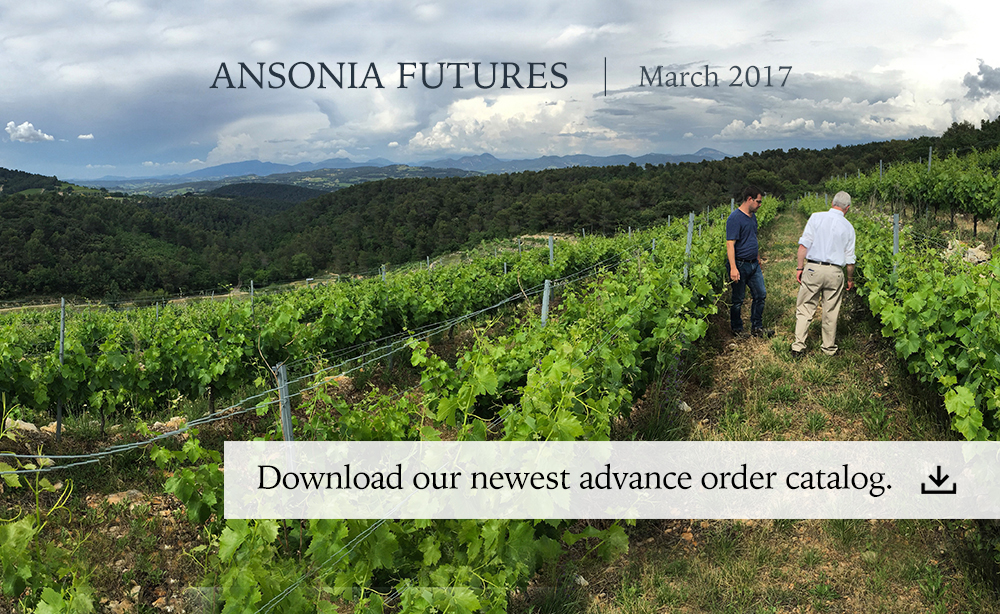 Sign up to receive these posts in your inbox:

_.
_____________________________
Terms of sale. Ansonia Wines MA sells wine to individual consumers who are 21 or more years of age, for personal consumption and not for resale.  All sales are completed and title passes to purchasers in Massachusetts.  Ansonia Wines MA arranges for shipping on behalf of its customers upon request and where applicable laws permit.