Discovery.  We first met Pascal Bardoux less than two years ago, but he is already a favorite among our readers. His small-batch Champagnes are distinctive, delicious, complex, and comparative bargains. With much of the mass-market Champagne distributed in the US between $75 and $100 a bottle, Bardoux's $45 small-batch Brut Traditionnel is twice the wine at half the price.
Monsieur Bardoux is a fifth generation Champagne maker who more resembles a professor. His quiet, thoughtful approach to his wine is a stark departure from the glossy brochures and fancy tasting rooms common in Champagne. But Bardoux's humble style belies the extraordinary intricacy and elegance of his wines.
This is Champagne as it was meant to be — wine first, bubbles second.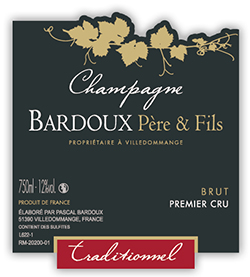 Best yet.  Bardoux's Brut Traditionnel is his non-vintage cuvée, and an excellent entree to the collection. A blend of 60% Pinot Meunier, 30% Chardonnay and 10% Pinot Noir, this wine has the complexity and depth to match the finest bottles from Burgundy or Bordeaux. This year's Traditionnel contains wine mostly from 2012, and we found it even better than last year's. The nose shows plum and lemon and buttered biscuits; the mouth is dry, elegant, and smooth, with notes of apple and toast.
We can't recommend this wine highly enough. For those new to Champagne, this wine will convert you with ease, and at $45/bot it won't blow your budget. For those with a more Churchillian perspective on bubbles, this is as delicious and complex as any non-vintage grower Champagne we've had, and it's impossible to match for value.
________________________

BARDOUX Champagne "Traditionnel" Brut NV
Ansonia Retail: $52
3+ bottle price : $45/bot

_
AVAILABLE IN    3-     6-   AND  12-   BOTTLE LOTS
Email Tom to place an order.
or call Tom: (617) 249-3657
_
_
_____________________________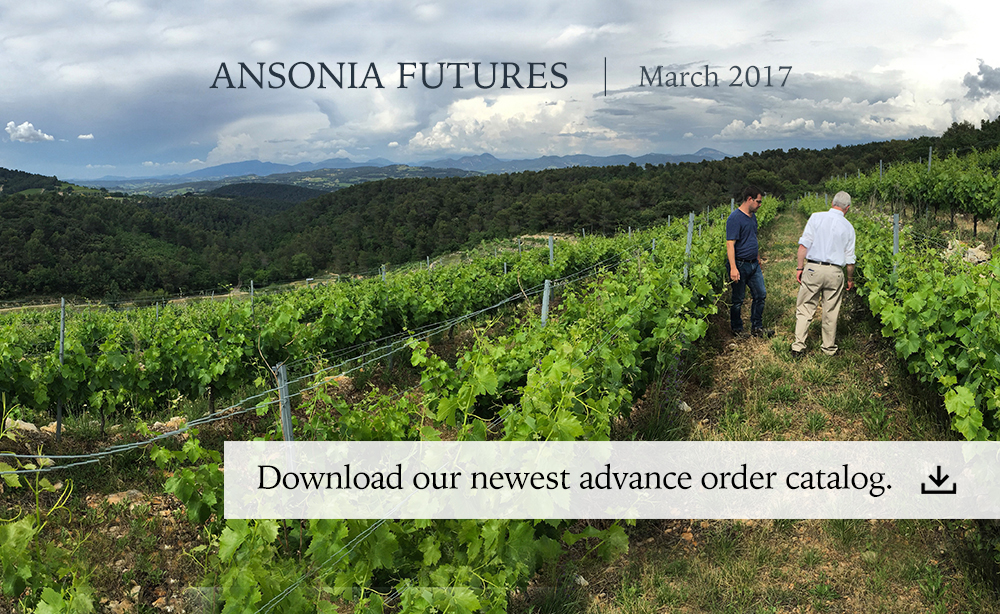 Sign up to receive these posts in your inbox:

_.
_____________________________
Terms of sale. Ansonia Wines MA sells wine to individual consumers who are 21 or more years of age, for personal consumption and not for resale.  All sales are completed and title passes to purchasers in Massachusetts.  Ansonia Wines MA arranges for shipping on behalf of its customers upon request and where applicable laws permit.