Unencumbered.  "Natural" wines can be hard to get right. While we applaud winemakers who employ such rigorous respect for their land, the results are far from consistent. When they're off, they can be unpredictable and flawed. But when they're good, they can be extraordinary — the best are pure expressions of terroir with unmatched complexity and energy.
The wines of the Mas Foulaquier are undoubtedly the finest and most consistently excellent biodynamic reds in our portfolio. The cuvées are exceptionally clean and well formed, marrying ripe fruit with earthy notes from their rugged terroir. Today we're pleased to introduce a new cuvée from Foulaquier, one that's their most accessible yet.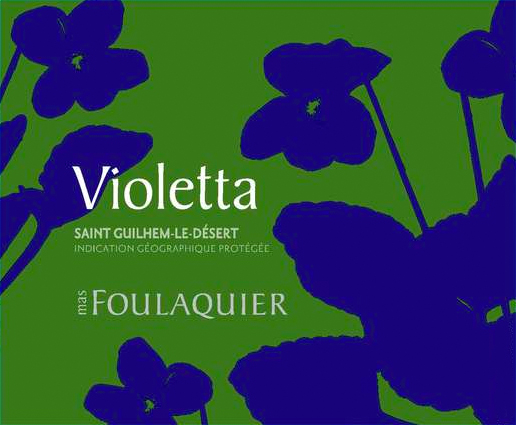 Gulpable.  In a word, the 2015 Violetta is easy. It's a grenache/syrah/carignan blend with a splash of merlot. Foulaquier uses only ambient yeast, very little sulfur, and no fining or filtering — the result is dynamic wines of exceptional complexity. Violetta's nose is cool and fresh, showing berries, bay leaf, violets, and earth. The mouth is very smooth, with softened tannins and notes of cassis, roses, and spice.
At the moment this wine is a perfect cocktail party quaffer — it's smooth and complete on its own, balanced enough that it requires no accompaniment from food. But as the weather warms, this is an excellent picnic wine — serve outside with something from the grill or a crusty sandwich on a Sunday afternoon.
________________________

FOULAQUIER Violetta 2015
Ansonia Retail: $24
6+ bottle price : $19/bot

_
AVAILABLE IN    6-   AND  12-   BOTTLE LOTS
Email Tom to place an order.
or call Tom: (617) 249-3657
_
_
_____________________________
Sign up to receive these posts in your inbox:

_.
_____________________________
Terms of sale. Ansonia Wines MA sells wine to individual consumers who are 21 or more years of age, for personal consumption and not for resale.  All sales are completed and title passes to purchasers in Massachusetts.  Ansonia Wines MA arranges for shipping on behalf of its customers upon request and where applicable laws permit.