Hot weather can make it hard to enjoy wine. Bottles with high alcohol or dark and woodsy comple xions are hard to match with summer temperatures. In July and August, we like wines that are straightforward, refreshing, and inexpensive.
So for this case we've collected four of our favorite summertime sippers. The two whites are crisp and lively, with dry, energetic mouthfeels — one from the Loire and one from Chablis. The reds are uncomplicated and fruit-forward blends from the Rhône and Languedoc — both can be served chilled.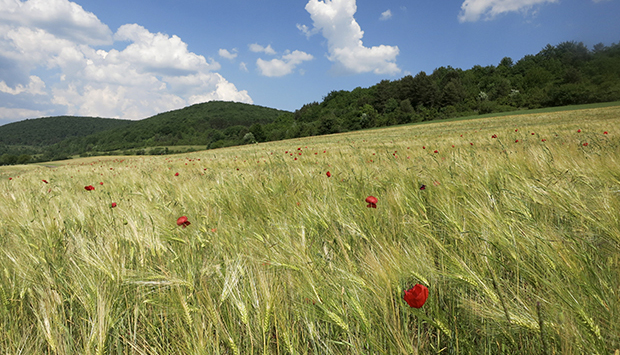 Foulaquier Violetta 2015
This is an unoaked, fruit-forward blend from biodynamic producers in the Languedoc. It's fresh and dynamic, showing cool, earthy notes of blackberries and violets.
Gautheron Chablis VV 2015
Gautheron's pure chardonnay is barely oaked, with its lively mouthfeel and crisp minerality dominating the palate. Look for notes of seashells and lemon zest.
Coulange Mistral 2015
This is a simple, unoaked blend of grenache and syrah in perfect balance. The mouth is cool and fresh, with notes of cherry jam and lavender.
Martin-Luneau Muscadet 2013
This classically refreshing wine is from near the mouth of the Loire River. It's light and effortlessly drinkable, with notes of melon and salt air.
________________________

_
Summer Wines under $20
3x   Foulaquier Violetta 2015
3x   Gautheron Chablis VV 2015
3x   Coulange CDR Mistral 2015
3x   Martin-Luneau Muscadet 2013

Ansonia Retail: $276
offer price: $235/case

free East Coast shipping
_ 
_
–
– _
_____________________________
Sign up to receive these posts in your inbox:

_.
_____________________________
Terms of sale. Ansonia Wines MA sells wine to individual consumers who are 21 or more years of age, for personal consumption and not for resale.  All sales are completed and title passes to purchasers in Massachusetts.  Ansonia Wines MA arranges for shipping on behalf of its customers upon request and where applicable laws permit.