The towns of Volnay and Pommard are the two finest red wine towns in Burgundy's Côte de Beaune. Hugh Johnson describes Volnay as "fragrant and ethereal," Pommard as "dark" and "potent." Together they're a perfect example of the power of Burgundian terroir: they share a border and the towns themselves are less than a mile apart, but their identifying characteristics are nearly opposite.
Fall is certainly Pommard season, and with even cooler weather on the way, a smooth, velvety Pommard will be as useful as a wool hat. Roger Belland's Pommard always drinks well early — the fruits are smooth and full, his vines are 55 years old, and Belland's style is one of ripe freshness — but in the 2015 vintage, it's even more delicious than usual.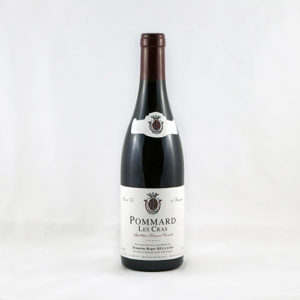 Many of our winemakers put the 2015 vintage on par with the exceptional vintages of 2005 and 2010. Indeed there are fantastic red Burgundies to be had at every level. This wine is an excellent representative of the vintage — loads of perfectly ripe fruit, cool sturdy tannins, and a balanced, mouth filling palate. Burghound found "fine volume," and a "balanced finish," calling it "highly seductive," and "utterly delicious."
It's his last comment that might sum this wine up best — this is smooth, rich, delicious wine that's easy to like and hard to put down. Pommards age very well, but Belland's 2015 Pommard is delicious today. The nose is deep and perfumed, with plum, wild cherries, and cinnamon. The palate is rich and mouthfiling, with ripe, punchy tannins and notes of pan drippings, strawberry jam, and faint anise. Pair this with a hearty pasta cacio e pepe or roast short ribs.
____________________________
Belland Pommard 2015
Ansonia Retail: $62
2+ bottle price : $55/bot


FREE EAST COAST SHIPPING ON ANY 12 BOTTLES