Summer's arrival means more rosé and white in our glasses. But sometimes a meal or a houseguest or a whim requires red — and in those circumstances we like to have something straightforward, affordable and refreshing. Pinot Noir is an easy choice, but for something a bit different we often turn to the Loire.
They call the Loire Valley the Garden of France. Its lush rolling hillsides produce nearly every type of wine, from dry to sweet, light to dark, and white to red to sparkling to rosé. One of region's most distinctive styles is an unoaked, juicy Cabernet Franc from the central Loire Valley.
Our Chinon is a delicious old-vine organic Cab Franc from an up and coming new winemaker named Fabien Demois.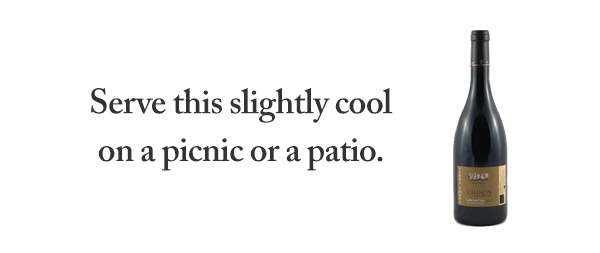 Demois's style is perfect for the warm weather. His 2015 is unoaked, dense, and juicy — it's full of fruit and concentration, and with a few years in the bottle has added delicious complexity. We hesitate to add it to the "summery reds" category — it's far more interesting than the light, simple reds widely available.
Today it shows notes of dark chocolate, cool ripe berries, graphite, and a hint of smokiness. The mouthfeel is lively, complex, and croquant ("crackling"), a testament to the increased freshness we often find in organically grown wines. Serve this slightly cool on a picnic or a patio.
____________________________
Demois Chinon VV 2015
Ansonia Retail: $26
6+ bottle price : $22/bot


FREE EAST COAST SHIPPING ON ANY 12 BOTTLES