Winemakers here in Burgundy are breathing a bit easier these days. Last week's damaging frosts notwithstanding, cellars here are fuller than we've seen them in some time. In fact there's even talk of the 2018 vintage (currently in barrel) as a "grand millesime."
But no one claims anything is quite as impressive as the magnificent 2015s, one of the best vintages in a generation. Everyone made good wine in 2015 — and the greatest winemakers, well, their results were extraordinary.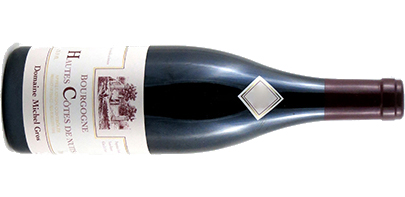 Michel Gros has many accolades to his name. He's on Master of Wine Clive Coates's list of the 17 top domaines in Burgundy, alongside Lafarge, Ramonet, DRC, Leroy, and de Vogüé. In person Gros is humble, shy, and soft-spoken — a brilliant winemaker, happiest in the fields among his vines.
Gros's village, premier cru, and grand crus are extraordinary, and we have a few of them from 2015 left. But for more regular enjoyment, Gros's simpler wines show the refinement and class of much fancier bottles — and particularly in 2015, they punch well above their weight.
The 2015 HCDN rouge from Gros has the refinement and complexity you'd expect from a $50 bottle. The nose is is ripe, toasty, and elegant. Look for notes of violets and earth, and a surprisingly polished and long mouthfeel. The Guide Hachette called it "elegant and fine." We found plum, raspberry, cloves, and spice. For a Burgundy lover, this is about as good a wine as $35 will ever buy
____________________________
Gros HCDN red 2015
bottle price: $35



FREE EAST COAST SHIPPING ON ANY 12 BOTTLES