We're both fathers these days here at Ansonia Wines, so we think Father's Day is worthy of some celebration. In case your father (or your kids) needs a last minute present, we've chosen 6 of our favorite wines, and knocked a bit off the price.
(Also — for any self-gifting fathers or non-fathers out there looking for a bargain on a nice bottle or two — no judgment.)
all 15% off
no minimum purchase
free shipping on all bottles
Use the code PERE at checkout for 15% off and free shipping. Sale ends Sunday at midnight.
1. Michel Gros Nuits-St-Georges "Chaliots" 2005
"one of the greatest vintages in the history of modern Burgundy" — Burghound
$125 (–15%) = $106.25/bot
ADD TO CART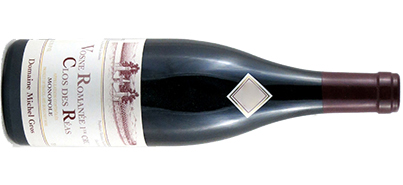 2. Michel Gros Vosne-Romanée 1er cru "Clos des Réas" 2016
"very well balanced…fine structure…excellent. 92 points" — Neal Martin
$160 (–15%) = $136/bot
ADD TO CART
3. Varoilles Gevrey-Chambertin 1er cru "La Romanée" 2015
"Vibrant, delicious…exceptionally ripe…spice, violet, menthol. 92 pts" — Burghound
$108 (–15%) = $91.80/bot
ADD TO CART
4. Varoilles Charmes-Chambertin Grand Cru 2016
"Impressively powerful, big-bodied…blackberry liqueur… smoked game. 93 pts" — Burghound
$169 (–15%) = $143.65/bot
ADD TO CART
5. Boyer-Martenot Meursault 1er cru "Perrières" 2016
"Excellent drive…precise, rich, balanced… beautifully persistent. 92 pts" — Burghound
$135 (–15%) = $114.75/bot
ADD TO CART
6. Boyer-Martenot Meursault 1er cru "Genevrières" 2017
"at once thick and piquant…classic, dense, vibrant…this is superb. 94 pts" — Vinous
$132 (–15%) = $112.2/bot
ADD TO CART