There's not much left hidden in Burgundy's Côte d'Or. A mere 30 miles long, the region is home to many of the world's most famous vineyards. Limited supply and increasing demand mean even its most obscure corners receive visitors from around the world.
But even real Burgundy nerds scratch their heads when you mention the town of Ladoix. It's right on the RN-74 (the main artery that runs through Burgundy) and located at the foot of the famous Hill of Corton. Yet it remains one of the last corners of the region relatively unknown.
Lucky for us. In a good year in the hands of a good producer, the wines of Ladoix can provide extraordinary value. Our source here is the centuries old Domaine Ravaut — a small family domaine of the highest quality.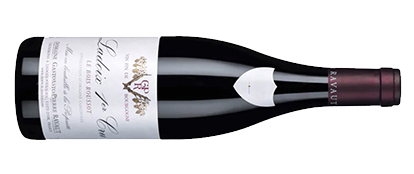 The 2017 vintage produced what the Burgundians call "restaurant wines:" pleasant, young drinking Burgundies with easy tannins, punchy fruit, and attractive, approachable structures. We've found them simply delicious — they may not drink as well in 15 years, but they also might be all drunk by the end of 2020.
Ravaut's 2017 Côte de Nuits-Villages sold out in a matter of weeks back in November. Today we're suggesting it's more sophisticated and classier cousin: the Ladoix 1er cru "Bois Roussot." It's bursting with strawberries and briary, woodsy berries in the nose; the mouth is smooth and leathery, with excellent density and a clean, modern finish.
Ravaut's 1er crus usually need a year or two to show their stuff. This one is gulpably good today. Serve it with a meat-based wintery dish, and make sure to open some for yourself in the kitchen.
____________________________
Ravaut Ladoix 1er cru "Bois Roussot" 2017
bottle price: $48



FREE EAST COAST SHIPPING ON ANY 12 BOTTLES