Burgundies aren't always the most accessible of wines. The classification system is confusing, many bottles need cellaring, food pairing can be tricky, and there's often a hefty entry fee. So we're are always on the lookout for entry-level Burgundy — wine that drinks well young and that won't break the bank.
One of our favorite sources for affordable Burgundy is the Hautes-Côtes de Nuits. This beautiful rural patchwork of vineyards, meadows, and monasteries lies just west of the more famous Côte d'Or. Michel Gros produces a wine from the Hautes-Côtes that retains the signature silky, smoky style of his more famous wines from Vosne-Romanée and Chambolle-Musigny. It's an affordable chance to see what all the fuss is about.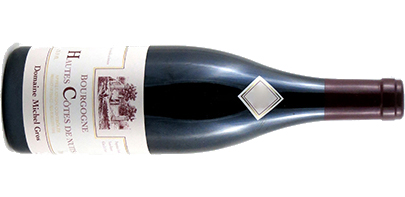 All of our 2017 Red Burgundies are delicious — the French call them "restaurant wines," a reference to their abundance, approachability, and charm. Gros's 2017 Hautes-Côtes de Nuits boasts unusual polish for its price, with a nose full of violets, cassis, and earth.
Today the wines shows juicy wild cherry fruits, a concentrated earthiness, and a vibrant mouthfeel. It's a great Burgundy to have around when you're not feeling the need for Chambolle-Musigny, and it comes in at less than half the price.
____________________________
Gros Hautes-Côtes de Nuits 2017
bottle price: $35



FREE EAST COAST SHIPPING ON ANY 12 BOTTLES