Most of the world's Merlot is undistinguished. Its default expression is a soft, rounded wine lacking tannin, acidity, and character. "Global" merlot is smooth and easy, but neither distinctive nor particularly interesting.
But in Bordeaux, Merlot thrives as an essential component to the region's most iconic wines. And its center stage – where the grape reaches its ultimate expression – are the Right Bank towns of Pomerol and St-Emilion.
Today we're excited to release our Grand Cru St-Emilion from the Chateau Montlisse, from the exceptional 2016 vintage. It's a mouthfilling, intense, drink-now red Bordeaux that packs much more than $7/glass of punch.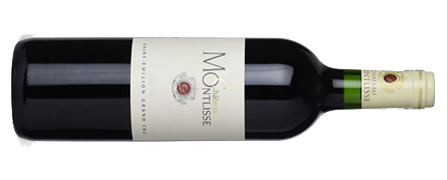 Made from 85% Merlot and 15% Cabernet Franc, it's a rich, velvety blend with a classic combination of dark fruit and spice. Wine Advocate awarded 91 points, finding it "medium-bodied, soft, refreshing and elegant," with "quiet intensity." Antonio Galloni of Vinous found it "soft, pleasant, [and] easygoing."
This wine requires no patience: the mouth is rich and muscular, with fleshy, approachable tannins supporting the gorgeous fruit. Look for notes of plums and toast with cassis, dark chocolate and dried violets. These days good Bordeaux often carries a three- or four-figure price tag, but it's good to remember that it doesn't have to.
____________________________
Montlisse St-Emilion Grand Cru 2016
bottle price: $35



FREE EAST COAST SHIPPING ON ANY 12 BOTTLES