Great Burgundy vintages tend to have two lives: a pleasant, fruit-filled youth, and a mature, sophisticated adulthood. And between these two windows, there's often an awkward phase (call it the teenage years) where even the best wines in top vintages are quiet and underwhelming.
The fancier the wine, the longer this "dumb" period lasts. But for simpler wines there's often no awkward phase at all, and such is the case with today's suggestion: an entry-level wine from a master winemaker in one of the best vintages in a generation, showing magnificently now five years on from harvest.
Michel Gros's 2015 village and premier cru wines are a bit quiet these days. (If you've got some in your cellar don't worry, you'll be happy you do.) But his 2015 Hautes-Côtes is in a perfect place today.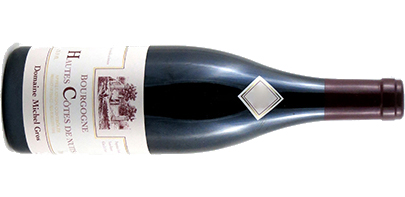 Everyone made good wine in 2015 — and the greatest winemakers' results were extraordinary. Michel Gros is on Clive Coates's MW list of the 17 top domaines in Burgundy, alongside Ramonet, DRC, Leroy, and de Vogüé. In any year Gros's regional-level wines are always an excellent value, but in a vintage like 2015, they're simply stunning.
The 2015 HCDN rouge from Gros has the refinement and complexity you'd expect from a $60 bottle. The nose is deep and woodsy, showing dry cherries, roses, smoke, and a hint of Vosne spice. The mouth is smooth and refined, with finely knit tannins and elegant finish of cocoa, raspberry, and cloves.
For a Burgundy lover, this is about as good a wine as $35 will ever buy.
____________________________
Gros Hautes-Côtes de Nuits 2015
bottle price: $35

FREE EAST COAST SHIPPING ON ANY 12 BOTTLES