St-Aubin continues to be an overperforming source for white Burgundy. The region's limited supply and ever-increasing demand mean good values are harder and harder to find. St-Aubin isn't exactly a secret anymore, but it still offers unparalleled value.
Rajat Parr writes writes that St-Aubin "produces some of the best-value Chardonnays in the world," and Jancis Robinson says it "should now be regarded as virtually the equal" of Chassagne-Montrachet and Puligny-Montrachet.
Our source here is Gérard Thomas, a small family domaine has lived and made wine in St-Aubin since the 1940s. Their 2018s (or what's left of them) are rich, electric, and bursting with life.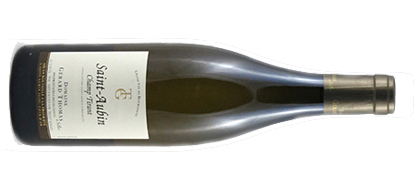 Thomas's Bourgogne blanc is as good as entry-level white Burgundy gets; their St-Aubin 1er cru "Murgers des Dents de Chien" is elegant, overperforming and classy. Today's wine is their village-level St-Aubin, sitting beautifully between the two.
Jancis Robinson's reviewer loved this wine, finding "spicy citrus on the palate and on the nose. Lovely richness of pure lemon and just-ripe apricot fruit perfectly balanced by mouth-watering acidity. Persistent and pure."
From a warm year and a masterful domaine, this unusually good value white Burgundy for under $50.
____________________________
Thomas St-Aubin "Champ Tirant" 2018
bottle price: $42

FREE EAST COAST SHIPPING ON ANY 12 BOTTLES