In a Beaune restaurant last spring we stumbled upon that most elusive of wine merchant targets: an unknown Burgundy domaine. Formed in 2002 with just 1.5 hectares of vines, the Domaine Bohrmann has no other importers, zero critical reviews, and a (very) hard-to-reach winemaker.
Bohrmann doesn't sound very French, and it isn't — Sofie Borhmann is Belgian, and splits her time between Belgium and Burgundy. We're not sure where she's been hiding, or why no other American importers have found her. But her wines simply blew us away, and we're thrilled to feature them again.
We have an exciting lineup of white and red 2018s in our September Futures Issue, which comes out next Sunday 9/6. But we're highlighting one cuvée that grabbed our attention today: the 2018 Bourgogne blanc.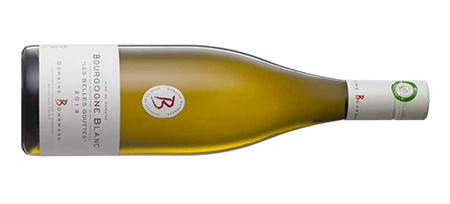 Bohrmann is a master of careful oaking. By using barrels made with very old (fine-pored) oak trees from France and Austria, her wines show their wood subtly and beautifully. Borhmann's Bourgogne comes from 40 year old vines, giving the wine an intense, distilled mouthfeel and excellent length.
The Bourgogne blanc 2018 is smooth, elegant, floral, and concentrated. In the nose it reminded us of Meursault, and a bit of research confirmed Meursault and Puligny as the neighborhood for the regional-level vines. The mouth is cool, impressively long, and vibrant.
In short, this is among the most impressive regional-level Bourgogne blancs we've tasted in years. We've asked Sofie to hold us a number of cases, but those interested should reply quickly — first come, first served. If there's any left we'll include it in next Sunday's September Futures release.
____________________________
Bohrmann Bourgogne blanc 2018
Ansonia Retail: $432
September Futures Price: $350/case