Vosne-Romanée and Nuits-St-Georges are neighbors with opposing characters. Vosne tends towards elegance, finesse, and spice; Nuits towards richness, more structure, and bolder flavors. In the hands of a talented winemaker, both can be superb.
Today's wine not only comes from a supremely talented winemaker, but from an outstanding vintage and an exceptionally well-located plot. Michel Gros's Nuits-St-Georges comes mostly from vineyards lying on the Nuits-Vosne border. The resulting wine shows a splash of the violets and spice for which Vosne is so prized, but beneath that nose a classic Nuits mouth.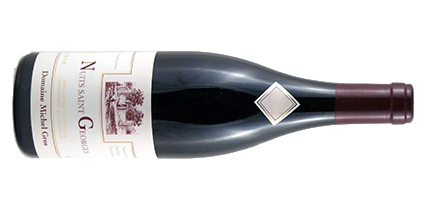 After four years in the barrel, this wine has smoothed and mellowed out a bit. Its youthful brightness has given way to a gorgeous, patinated texture. Michel Gros's wines are always perfectly clean, but even for him this is sleek and polished. Look for a nose of dried roses, violets, and leather, with inky cassis and baked raspberries in the mouth.
The Wine Spectator awarded 92 points, finding "fine harmony and balance," with "excellent length." We think this wine has a promising future but it's simply delightful today. Decant this for an hour, and use big ballon glasses — it's a wine that will reward a bit of attention and care.
____________________________
Michel Gros Nuits-St-Georges 2016
bottle price: $72

FREE EAST COAST SHIPPING ON ANY 12 BOTTLES