Michel Gros tends vines in some of Burgundy's most famous towns: Vosne-Romanée, Chambolle-Musigny, Nuits-St-Georges, etc. The wines from these iconic appellations are magnificent, and priced fairly but accordingly.
Gros also owns quite a bit of land (half his acreage) in the Hautes-Côtes de Nuits, a region just west of the famous Côte. The terroirs are more varied and the grapes ripen a bit slower, but in recent warmer vintages the wines from these less famous hillsides have been seriously outperforming their humble heritage.
His finest wine from the Hautes-Côtes is the Fontaine-St-Martin, and in 2018 it's a knockout.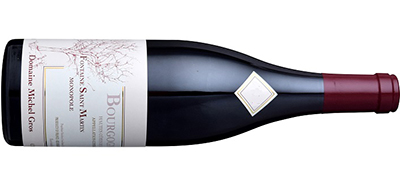 The Fontaine-Saint-Martin vineyard is named for a nearby Cistercian abbey that dates to 1127. The hillside of vines was in production for centuries, and Michel has made wine there for over 40 years. The Fontaine St-Martin plot is indeed special — soil samples revealed the parcel contains the same mix of marl, clay, and limestone found on the Hill of Corton
We love this wine every year, but the 2018 is the best it's been. It's more impressive than anything we've had from the Hautes-Côtes de Nuits, and easily competes with village-level reds from the Côte d'Or. The tannins are dense and sophisticated, with dark blue fruit, and floral notes of violets and roses. Neal Martin of Vinous found "an attractive, quite opulent bouquet" and called it "balanced and precise."
Burgundy isn't getting any cheaper, but at least in the Hautes-Côtes, the wines have simply never been better. Someday you'll tell your grandkids you were able to buy Hautes-Côtes for under $40.
____________________________
Gros Hautes-Côtes de Nuits
"Fontaine-St-Martin" 2018
bottle price: $39

FREE EAST COAST SHIPPING ON ANY 12 BOTTLES