The critical reception of the 2018 red Burgundies can be described as qualified enthusiasm. The best examples are said to be ripe, rich, mouthfilling, bold, and delicious — Vinous's Neal Martin found "a sense of nascent joie-de-vivre" across the vintage. But wines picked too late can be overripe — "very ripe wines of highly variable quality," concluded Burghound.
We've had similar impressions to the vintage, though, at least among our producers, we've found far more successes than flops. Most winemakers have been able to match structure to the abundant fruit, and none more successfully than Roger Belland. His reds are typically lush and precocious, and 2018 is no exception. But each is carefully balanced by minerals, tannin, and acidity.
We might not age them 20 years, but at least for the next 20 months we think they'll be simply delightful.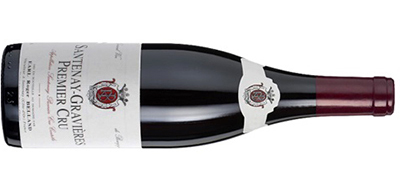 Even amid a trend of warmer and earlier vintages, 2018 stands out: record breaking temperatures, an early budbreak, copious sun and high sugar levels. Many winemakers drew comparisons to 2003, but credited a very wet winter with 2018's superior balance — same heat, less drought.
Belland's 2018 Santenay 1er cru Gravières carries more weight than usual, but it's bolstered by beautiful minerality and firm, polished structure. We were delighted with the mouthfeel of the wine — at once rich and ripe but long and tense. Burghound agreed, awarding 90 points, finding "poached plum, cassis, violet and plenty of earth," and calling it "rich, supple" and "sleek."
The 2018s may trend bolder than usual, but Belland's Gravières is proof that in the hands of a careful winemaker committed to balance, they're no less Burgundian.
____________________________
Belland Santenay 1er "Gravières" 2018
bottle price: $42

FREE EAST COAST SHIPPING ON ANY 12 BOTTLES