White Burgundy is an easy wine to pair with food. At the high end, an ageworthy bottle Meursault or Puligny can be as subtle and magnificent as a red. But white Burgundy also answers the call for something uncomplicated and reliable — a Monday night pasta dish, or a hearty bowl of mussels.
Gerard Thomas's Bourgogne blanc has been our go-to white Burgundy for nearly a decade now. It has become a "house white" for many of our readers, and was a popular by-the-glass white at several restaurants we used to work with. It doesn't make Meursault promises — but it way overdelivers for under $6/glass.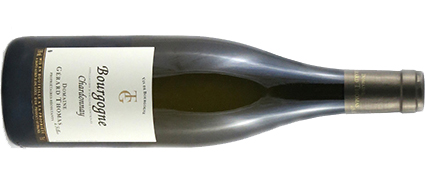 The 2019 Bourgogne from Gérard Thomas is terrific, as are Thomas's cuvées from Saint-Aubin and Puligny-Montrachet. All of their 2019s show classy yellow fruit rippling with energy and golden fleshy roundness. At each classification level the wines drink above their weight.
Thomas's Bourgogne is always good with food, but we think the 2019 drinks particularly well on its own as well. The nose is soft and elegant, with hazelnut and toasty oak notes melting into lemon and baked apple fruit. The mouth is round and mouthcoating, with delicate freshness acidity balancing a shimmering core.
It's hard to find Bourgogne blanc under $30 these days. We like to set aside a night for high-end white Burgundy, and for that Thomas's other 2019s are great options. But for a busy weeknight when all you need is something balanced and crisp and refreshing, this is as good as Bourgogne blanc gets.
____________________________
Thomas Bourgogne 2019
bottle price: $29

FREE EAST COAST SHIPPING ON ANY 12 BOTTLES