We often say that the only thing wrong with Thomas Morey's wines is how little of them there are. Morey is based in Chassagne-Montrachet, a Burgundian neighborhood that has seen a catastrophic series of spring frosts in recent years, and his wine is perennially in short supply. Some of the cuvées in our allocation (Batard-Montrachet, Puligny-Montrachet) we sell through every year in Futures. His delicious village-level 2019 Chassagne-Montrachet made it to inventory this year, but sold out after just a week.
So we were thrilled this year when Thomas surprised us with an offer to purchase his St-Aubin 1er cru "Castets" — we immediately replied that we'd take all he had. St-Aubin is a neighbor to Chassagne-Montrachet, and somewhat plays the role of a backup quarterback: in an excellent vintage and in the hands of a top winemaker, it makes a real case for starting a game under center.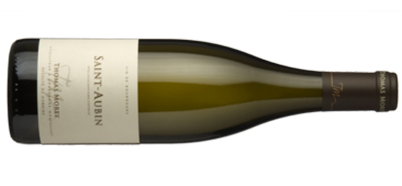 "Castets" is a southeast-facing premier cru plot at the west end of St-Aubin. Morey's signature understated style produces an impressive wine and an outstanding value: clean, precise and perfectly balanced. The nose offers ripe Chardonnay fruit framed by just a touch of oak. In the mouth there is plenty of freshness, and yet no element overwhelms another.
Jasper Morris MW called it "a St. Aubin of precision and energy" and praised its "lively fruit on the nose, crisply exciting lemon notes, good weight behind, [and] crystalline limestone character." It may be the simplest wine from Morey in our lineup, but it's first rate white Burgundy from a master craftsman.
____________________________
Morey St-Aubin 1er "Castets" 2019
bottle price: $58