Everyone needs a pantry wine — something to open without too much consideration or care. Thirsty guests looking for something to wet their whistle? Pantry wine. Back home after a long weekend away, with no energy for anything but takeout pizza? Pantry wine. Football game go into overtime and you need just one more glass of something simple? You guessed it.
In the summer, our pantry wine is usually Chablis — simple, refreshing, crisp, and uncomplicated. But in cooler months, it's a humble red Rhône blend. We have plenty of options in the Côtes du Rhône genre, but none better balanced or less work than Goubert's humble Côtes du Rhône.
We've just restocked on the delicious 2019. At $3.20 a glass, you'll probably spend more on the bag of tortilla chips.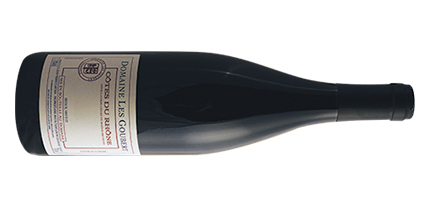 A Côtes du Rhône should be three things: refreshing, dark, and inexpensive. Goubert's is all three. The relatively low alcohol, keeps it fresh and lively on the palate. The blend of six grapes classic Rhône grapes forms a rich, hearty, dark wine. And it's inexpensive enough to pull out at a moment's notice.
Winemaker Florence Cartier has improved this cuvée perhaps more than any other since she took over a few years ago. The nose is expressive and surprisingly refined, showing dark wild cherries, raspberries, and a hint of menthol. The mouth is both jammy and refreshing, with notes of white pepper, licorice, raspberry and plums.
Don't overthink this and it won't let you down.
____________________________
Goubert Côtes du Rhône 2019
bottle price: $16