Sauvignon blanc is among the world's most widely planted grapes, but its origin is the Loire Valley. In the Loire, Sauvignon takes on a floral, mineral style, juicy grapefruit notes with a lively minerality, often notes of flint, and pleasant herbal finish.
Wine writer Lettie Teauge once described Sancerre as a wine that delivers "pleasure not profundity." Located at the eastern end of the Loire, Sancerre produces consistently delicious wines — approachable, affordable, and uncomplicated.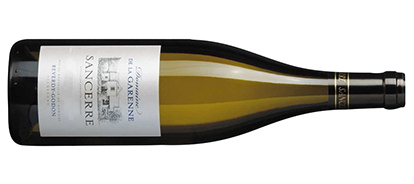 Garenne's 2019 Sancerre is easy and delightful. It's bone dry with pure sauvignon grapefruit in the nose. In the mouth it's lively but with no astringency or grassiness — a warm vintage gave added weight but no lack of freshness. Look for minerals and lime in the mouth, with dry extract, lovely tension, and surprising length.
Sancerre pairs with anything and nothing. Our favorite match is a classic moules frites — a simple broth of shallots, wine, parsley, garlic and tarragon. The fries will soak up the broth. A cozy meal for a blustery autumn evening.
____________________________
Garenne Sancerre 2019
bottle price: $25