Both the Northern and Southern Rhône Valleys borrow their name from the Rhône River, but there's more than just 70 miles between them. Each region has its own history, rules, and feel. In the North nearly all the reds are unblended Syrah; in the South, Syrah shares the stage with Grenache, Mourvèdre, and a host of others. The styles, climates, and traditions are all distinct.
In recent warm vintages, many Northern reds have begun to take on a bit of a Southern feel — they're still pure Syrah, but often with a sunnier, softer complexion. Our new Northern Rhône producer is Domaine de Boisseyt, and we're thrilled to have four of their cuvées in stock. We think all four combine the best of both ends of the Rhône.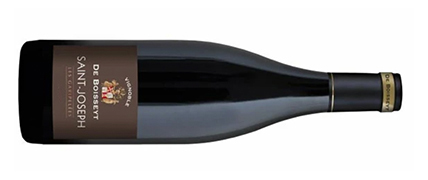 Many readers picked up some of last week's VDP Syrah from De Boisseyt. Today we're introducing their next level up: St-Joseph Garipelées. From 30 year old vines on classic Northern Rhône granite, their 2018 is truly delicious, and a terrific value. Much St-Joseph needs a few years to straighten out — de Boisseyt's is ready for action today.
This wine is a superb match of Northern fruit and Southern charm. The nose shows blackberry, violets and cloves, with just a whisper of toast (only 15% new oak). The mouth has lovely, delicate structure dripping with ripe black fruits, and notes of plum, olive, and stones. This is mouthfilling and smooth — what it might lack in cellarability, it makes up for pure, hedonistic pleasure today. Picture the rugged, untamed soul of a Cornas, but with a friendlier mouthfeel and pricetag.
____________________________
De Boisseyt St-Joseph Garipelées 2018
bottle price: $38