The Northern Rhône is a small region, and new winemakers can be hard to come by — limited supply, steady demand, etc. So when we received a prospecting email from a new winemaker touting his terroirs in Côte Rôtie "Côte Blonde," we took note.
The Domaine de Boisseyt has been around since the 1790s, but the current winemaking team has been at the helm since 2017. Thirtysomething winemaker Romain Decelle is part of a winemaking family stretching from Bordeaux to Burgundy, and today he farms 24 hectares of Syrah and Viognier in St-Joseph and Côte Rôtie.
Our inaugural lineup of De Boisseyt syrahs has at last arrived, and we're thrilled to begin by singling out their simplest wine, a Vin de Pays Syrah.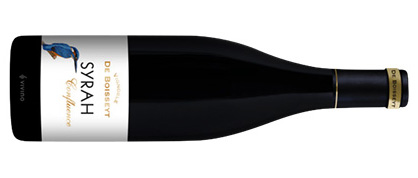 Regional level Northern Rhône Syrahs can be a bit thin and harsh, but this was nothing of the sort. It's rich and round, showing none of the rusticity you might expect from a sub-$25 wine. There's certainly less complexity than De Boisseyt's other cuvées from Côte Rôtie and Saint-Joseph, but we think it far overperforms its pricetag.
The nose explodes with violets, blueberries, lavender and black pepper. The mouth is smooth and round with softened tannins and a lovely clean finish. With no oak to muddle the palate, this is pure, perfumy Northern Rhône Syrah. Enjoy a glass by a crackling fireplace this winter.
____________________________
De Boisseyt Syrah 2018
bottle price: $22