Some wines are esoteric: subtly funky Burgundies, oxidative Jura whites, skin-contact orange wines, etc. Like a Rothko canvas or a Philip Glass composition, these wines are best understood with some context, and they're not for everyone.
Other wines offer more straightforward enjoyment: uncomplicated hedonistic pleasure. And today's wine is firmly in the second camp. The Domaine les Goubert is among our most popular producers, and the special Gigondas "Cuvée Florence" is their finest wine. It's not subtle or traditional, but it's pure, cozy delight — and sometimes, after a long day, that's just what we need.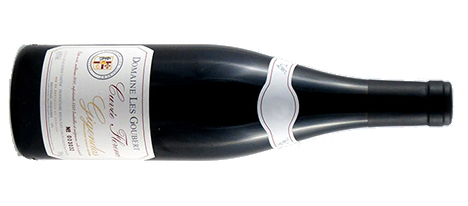 The 2018 growing season was hotter and drier than anything in recent memory, and making wine under the scorching provencal sun was even toastier than usual. But Gigondas has some advantages amid ever warming seasons: it's on the slope of a hill with excellent drainage, and the tall mountains (Dentelles de Montmirail) behind it foster continuous airflow. Harvest is often a week or two later than Châteauneuf-du-Pape.
Goubert has just released the 2018 Gigondas "Florence," after its two year elevage before bottling. It's rich and bold and smooth, offering easy enjoyment and a perfect match for wintery weather. Jeb Dunnuck awarded 92-94 points, calling it "beautiful" and finding "focused texture.. and a great finish."
This wine perfectly embodies the term "layers." It changes the moment the bottle is opened — we suggest a half hour in a carafe to help it along. When it's open and firing on all cylinders, it's a symphony of taste: lavender, boysenberry, black pepper, chocolate, raspberry jam, earth, and toast.
____________________________
Goubert Gigondas "Florence" 2018
bottle price: $54