Each town in Burgundy produces wines of a distinct character. Some are dark and brooding, others are lightweight and ethereal – but the boldest and most intense is Gevrey-Chambertin. One of our sources here, the Domaine des Varoilles, owns vineyards first planted in the 12th century – their vines today aren't quite 800 years old, but they're well over 70, and produce magnificently dense and concentrated juice.
Varoilles has just been sold mostly to Philippe Cheron, proprietor at the new Domaine du Couvent. Varoilles' signature plot, an enormous 6 hectare monopole "Clos des Varoilles," was sold to another domaine, and so 2019 marks the final vintage under the Domaine des Varoilles name.
This is classic, old school Gevrey-Chambertin full of bold fruit, muscle, concentration, and complexity.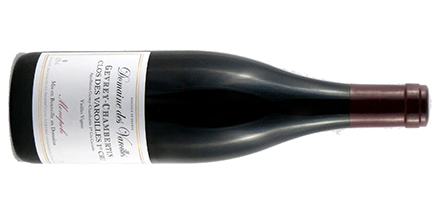 The Varoilles style is fairly ripe and extracted, but this wine is already silky and seductive. Writer Bill Nanson found it "silky," with "a certain elegance" and "faintly floral accents;" he found the palate "mouthfilling," with "plenty of energy," concluding "delicious and complex wine with a nervosité… excellent again."
Look for notes of briary black fruits, toast, smoke, earth and plum. As with anything in 2019, this is a delight already, but should age effortlessly. Pair this with duck breasts and crispy potatoes.
____________________________
Varoilles Gevrey-Chambertin 1er cru
"Clos des Varoilles" 2019
bottle price: $115