Winemaking can be unglamourous work. Behind the romance of the craft lies months of labor-intensive farming: tractor maintenance, spring frosts, hand pruning, bookkeeping, trade shows, and so on. Even for us importers it can be easy to forget the work that goes into every bottle of wine.
Perhaps no wine more acutely displays the gap between backbreaking work and ethereal elegance than Chambolle Musigny. Put your nose in a glass of Chambolle and your mind slips away from the earth where it was made — Rajat Parr calls it "the ideal expression of Pinot Noir."
Michel Gros's plots of Chambolle are the village level, but the wine they produce is no ordinary village Burgundy. The majority comes from a clay-rich plot neighboring the famous "Musigny" Grand Cru vineyard, and the wine is a triumph of class and polish.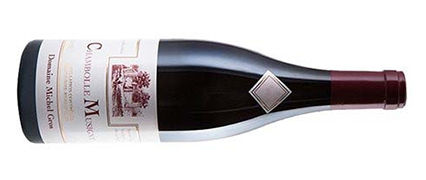 Michel Gros's 2016 Chambolle-Musigny is smooth, elegant, and sleek. Now six years on from the harvest, this has begun to shed its youthful awkwardness, and has matured into a seriously impressive wine. Look for notes of plum, licorice, cherry and stones; the mouth is dense and firm but with velvety texture and a clean, very precise finish.
Burghound calls this wine "outstanding" with "refined tannins" and "impressively persistent finish," concluding "a lovely Chambolle villages worth checking out." So complete and delicious is Gros's Chambolle that it's easy to imagine it springing forth from the ground fully formed. But whether you recall the mud and sweat and stone in each bottle, or allow the wine to carry you above its earthbound creation, we doubt you'll be disappointed.
____________________________
Gros Chambolle-Musigny 2016
bottle price: $85



FREE EAST COAST SHIPPING ON ANY 12 BOTTLES