Harvest is in full swing in Burgundy this week, with some domaines in the Côte de Beaune already celebrating their end-of-picking paulée. Harvest dates in August were unthinkable only decades ago, but they're quickly becoming a regular occurrence. In many locations, early harvests make it far more difficult to produce balanced wines; but in parts of Burgundy, at least, there are silver linings.
In areas like the Hautes-Côtes de Nuits and Côte Chalonnaise, where ripening malady-prone Pinot Noir fully was once a perennial struggle, winemakers now often achieve ripeness with ease. Indeed the quality of wine from these "lesser" regions has improved dramatically in recent decades, but (in most places) prices have yet to catch up.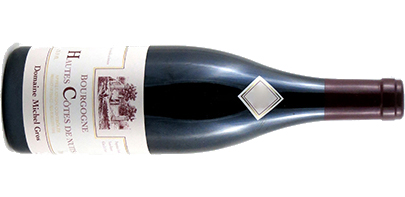 It was over 40 years ago that Michel Gros's father Jean began buying up land in the Hautes-Côtes de Nuits. The terrain is 100 meters higher in elevation than the Côte d'Or, and the grapes typically ripen a week later. This prescient investment has begun to pay real dividends, and seems like a smart long-term move as well.
Gros's 2019 Hautes-Côtes de Nuits is a lovely, dense wine with dark red fruits and a nice mineral line. As with most 2019 red Burgundies, there's plenty of stuffing and material. Burghound found it "outstanding" finding "refined texture" with "solid depth" and "pure, racy, lightly stony flavors."
Entry level red Burgundy is seldom better than this.
____________________________
Gros Hautes-Côtes de Nuits 2019
bottle price: $32