Thomas Morey is a winemaker at the top of his game. After splitting his father's vines with his brother Vincent in 2007, Thomas has carefully charted his own course, establishing himself as a leading producer in Chassagne-Montrachet. His style is low-oak, precise, and immaculate – each element in perfect harmony, not a leaf out of place. As the seldom effusive critic Burghound writes, "2020 is a stunningly good vintage chez Thomas Morey, in fact I can't recall ever seeing better quality across the board since he started in 2007."
Indeed the only thing wrong with Morey's wines is their scarcity – of the nine wines in our allocation this year, only two made it past the Futures land grab back in May. (We have our eyes on the abundant and apparently excellent 2022s for a longer wishlist.) But in the meantime, what's left over is just as good as anything he makes, and arguably the best value in his lineup.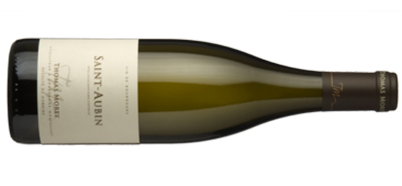 Morey's St-Aubin 1er cru "Les Castets" is on a south facing hill at the west end of town. Morey's early picking and low-oak style match the sunny hillside and concentrated vintage perfectly. The nose shows gorgeous balance of minerals, pears and just-ripe lime. The mouth is excellent too, with lemon custard and terrific dry concentration. As usual with Morey, the shape and detail are terrific.
Jasper Morris awarded 91-93 points, finding "fresh white fruit, pears, chiseled limestone clarity behind, with excellent length." It may not be as impressive or as ageworthy as Morey's legendary Grand Cru Batard-Montrachet, but at one sixth the cost we think it's well worth the price tag. Here's an opportunity to taste a masterful winemaker firing on all cylinders.
____________________________
Morey St-Aubin 1er cru "Castets" 2020
bottle price: $65