We've imported Chablis from the Domaine Gautheron for nearly a decade. Winemaker Cyril Gautheron's precise, elegant, well-priced white Burgundies have become a staple at our warehouse tastings, our kitchen table, and the cellars of many of our readers.
Gautheron's wines burst with juicy, stony fruit and lipsmacking flavor. Cyril uses oak barrels sparingly, and only to offer a whisper of support for the intense, concentrated fruit. Today we're releasing his excellent 2020 old-vine Chablis, laser focused and showing remarkable density and complexity packed into sub-$30 bottle.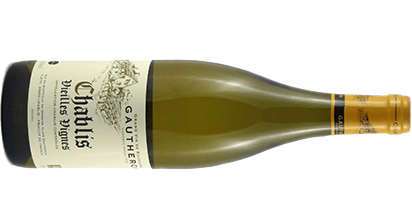 Drawn from vines planted in the 1950s, the Chablis VV shows excellent dry material. The wine shows a soft savory spice that suggests grape skins, herbs, and dried flowers. There's a lushness to the texture of the wine that somehow remains perfectly dry – the depth is tremendous and the finish is long and clean.
Neal Martin of Vinous found "a clean and fresh bouquet," calling the palate "well-balanced with a fine bead of acidity," and "quite a persistent finish," concluding "this will do nicely." In recent warm years Cyril has become a master of channeling ripeness into a tidy package — his wines (like all of Chablis) have become a bit broader, but no less Chablisien.
____________________________
Gautheron Chablis VV 2020
bottle price: $29