The 2019 vintage is a terrific red Burgundy vintage, producing wines with extraordinary balance between ripe fruit, acidity, and tannin. As Neal Martin puts it, "they unexpectedly offer freshness and richness that were once thought to be mutually exclusive."
Roger and Julie Belland are 5th and 6th generation growers in Santenay — their wines are perennial favorites among our readers, offering early drinking and friendly pricetags. Belland's are always delicious and precocious, but in 2019s they're even better than usual.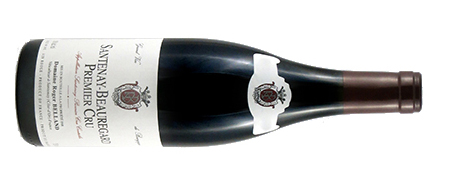 Located near the southern limit of the Côte d'Or, Santenay is one of our favorite sources of value. Beauregard is among the best vineyards in the appellation, located near the northern border with Chassagne. The 2019 Beauregard has just arrived fresh from the Belland cellar.
The nose is floral and easygoing, with notes of dry cherries, nutmeg, and earth. The texture is perfect – gorgeous, mouthfilling fruit with excellent clarity and depth. Burghound called it "delicious, plump and juicy," and we can't think of a better description.
____________________________
Belland Santenay 1er "Beauregard" 2019
bottle price: $45