One of our most popular white Burgundies these days was the product of an accident. After tasting a Gevrey-Chambertin from a small unknown domaine in a restaurant in Beaune a few years ago, and spent a week full of emails, calls, and text trying to track down the winemaker. When we at last managed to get an audience, the rest of her reds impressed us; but her whites simply blew us away.
Formed in 2002 with just 1.5 hectares of vines, the Domaine Bohrmann is a modern Burgundian anomaly: no other importers, zero critical reviews, and a hard-to-reach winemaker, and a stellar lineup of wine. Sofie Borhmann is Belgian, and splits her time between Belgium and Burgundy.
Her crop of outstanding 2020 white Burgundies arrives in our warehouse this week, and we couldn't be more excited to get our hands on them.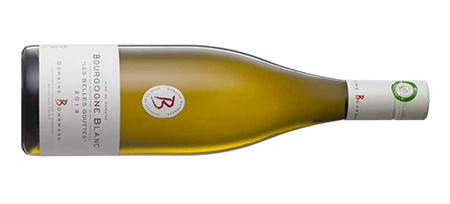 Bohrmann is a master of careful oaking. By using barrels made with very old (fine-pored) oak trees from Austria, her wines show their wood subtly and beautifully. Borhmann's Bourgogne comes from 40 year old vines, giving the wine an intense, distilled mouthfeel and excellent length.
The Bourgogne blanc 2020 is smooth, elegant, floral, and concentrated. In the nose it reminded us of Meursault, and a bit of research confirmed Meursault and Puligny as the neighborhood for the regional-level vines. The mouth is cool, impressively long, and vibrant.
This is the third vintage of the wine we've imported, and it's become a fan favorite among our readers. And that's for good reason – it's among the most impressive regional-level Bourgogne blancs we've ever had.
____________________________
Bohrmann Bourgogne blanc 2020
bottle price: $36

FREE EAST COAST SHIPPING ON ANY 12 BOTTLES