Sofie Borhmann is a bit of an anomaly in Burgundy. She's not French (she's from Belgium), not well known, and exports very little to the US. In a tiny region with exploding demand and skyrocketing prices, her wines are quiet, well priced, and relatively unknown. We found them on a restaurant list in Beaune, and after some persistence managed to track her down.
It was worth the effort – her wines have become favorites among many of our readers for their clarity, meticulous oaking, and excellent pricing. Most of her wines in our portfolio are whites, but her reds – particularly today's Bourgogne rouge – are terrific as well.
This is everything Bourgogne rouge is supposed to be – low oak, lovely red fruit, excellent energy, and a perfect Burgundian blend of earth and berries.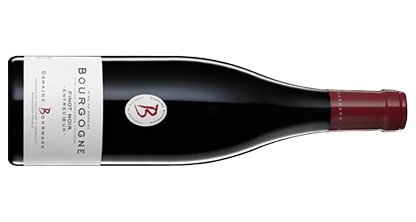 Borhmann's Bourgogne vines are across the RN-74 from Pommard. At 35 years old, they're more mature than many Bourgogne-level vines, and their fruit produces a wine of real complexity. She uses 70% whole clusters, giving the wines excellent definition and exquisite tension.
The nose shows seductive, crushed ripe red fruits, overlaid with a soft floral character. The mouth is perfectly ripe, smooth, and delicious, with fine chalky tannin supporting the bursting fruit. The 2020 shows a remarkably density, but also excellent acidity — some 2020 cuvées are destined for future greatness, but this one requires no patience.
This is everything you want from an everyday Bourgogne rouge. Nobody you serve it to will know the domaine, but after a sip or two they won't care.
____________________________
Bohrmann Bourgogne rouge 2020
bottle price: $36