Gautier Desvignes is among the most exciting young producers in our portfolio. He's taken his family's humble domaine and turned them into one of the Côte Chalonnaise's leading sources. It's easy to argue they're the best value red Burgundies in our cellar. (Boston area readers, keep your eyes out for a possible winemaker dinner in April with Gautier.)
Gautier's richly deserved attention has caught the eye of several top not reviewers, including the Wine Advocate's William Kelley. Kelley calls Desvignes "a rising star" and one of a "new generation of quality-conscious producers" in the Côte Chalonnaise. Tasting the 2020s Kelley found "elegant, sumptuous reds," and called them "a strong follow-up to his lovely set of 2019s."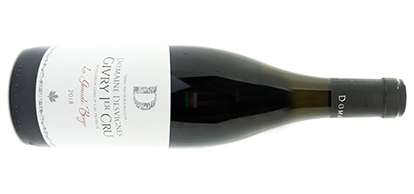 Many readers have already picked up Gautier's terrific 2020 Givry rouge, which has finally arrived in our stock. But for a few extra bucks – like, three – we think his premier cru "Grand Berge" is an exceptional value. Made from vines a bit higher in elevation, this wine shows the ripe, lush character of the vintage but with an extra dose of tension and energy.
Kelley awarded 92 points, finding notes of "rich berries, loamy soil, licorice, spices and forest floor; full-bodied, ample and layered." We found more plummy richness than the village level wine, and more supporting backbone too. The oak is beautifully integrated, as is the freshness.
It's easy to read the headlines these days and think the whole region of Burgundy is out of your price range. But it only takes a bit of digging to find some extraordinary values that remain.
____________________________
Desvignes Givry 1er "Grand Berge" 2020
bottle price: $35

FREE EAST COAST SHIPPING ON ANY 12 BOTTLES