Like just about every other wine in France, the Syrahs of the Northern Rhône have gotten riper and more lush in the last few years. A series of scorching hot growing seasons mean that the wines have begun to feel a bit more Southern. Don't get us wrong, they're delicious – indeed some of the best we've had – but the shift is noticeable.
Well for the purists, the 2021 vintage is a return to the historic style. A cool summer and wet August provided the wines with an extra dose a crisp freshness, a throwback to the Syrahs of yesteryear. They're just starting to come on the market, and we're thrilled to release our first today: the Vin de Pays Syrah "Confluence" from Domaine de Boisseyt.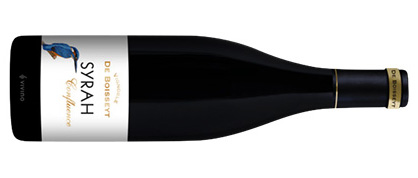 Boisseyt's humble syrah far outperforms its alarmingly low pricetag, showing none of the rusticity you might expect from a sub-$25 wine. The nose is classic and dark, with blackberry, clove, violets and blueberries. The mouth, clocking in at an unheard of 12.5% alcohol, bursts with ripe fruit and pitch-perfect freshness.
With no oak to muddle the palate, this is pure, perfumy Northern Rhône Syrah. Serve with lamb, or any middle-eastern cuisine. Or pour at your first spring barbecue with marinated steak tips.
____________________________
Boisseyt Syrah VDP 2021
bottle price: $22

FREE EAST COAST SHIPPING ON ANY 12 BOTTLES