Over the weekend we celebrated Oysterfest at our warehouse in Newton. It was a smashing success: our diligent visitors put away over 600 oysters in just four hours, not to mention polishing off a few cases of Champagne, Chablis, Muscadet, Sancerre and more.
The most impressive wine of the tasting by near unanimous vote was the 2011 Champagne "Kimmeridgienne" from Jacques Robin. It elicited more than a few audible "woah!"s from tasters, and we can't blame them. Made from pure Pinot Noir grown in chalk/limestone/clay soils, this wine sat on its lees for eight years, gaining complexity and exceptional depth.
The result is a tiny volume (a few thousand bottles) cuvée that we'd put up against just about any bubbles from a fancier name.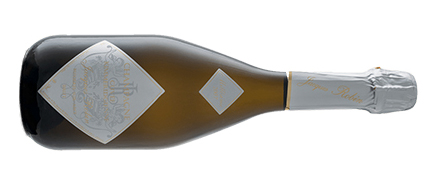 Made from 100% pinot noir, the 2011 Kimmeridgienne's eight years on the lees is immediately evident. A gorgeous and refined nose bursts from the glass, showing notes of cream, brioche, creme brulee, coffee, and hazelnut; the mouth is dry but rich and very long, with notes of candied fruit, chalk, and butter.
Vintage grower champagne of this caliber can easily cost $300-$500 a bottle, and frankly much of it isn't half this interesting or complex. Whether you serve a bottle at your next family gathering, or just split one with a friend or two and a plate of oysters, we're confident this will induce a "woah" from you too.
____________________________
Robin Champagne Kimmeridgienne 2011
bottle price: $75