Wine writer Lettie Teauge once described Sancerre as a wine that delivers "pleasure not profundity." We think this is an excellent description – sometimes a moment calls for a grand, majestic wine, but other times all you need is something crisp, refreshing, and reliable.
Domaine de la Garenne's Sancerre is the most popular white wine in our store, and with good reason – it perfectly balances fruit, freshness, minerals and energy, all in a startlingly affordable package. Their 2022 whites have just arrived in time for summer enjoyment.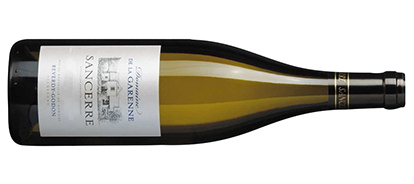 Garenne's Sancerre is Sauvignon Blanc in its purest form. Grown on a combination of flint, clay, and limestone soils, it's prototypical Sancerre – no oak, crisp minerality, lovely dry fruit. The 2022 growing season was relatively uneventful in the Loire (a break from recent hardships), and the resulting wines embody the carefree nature of the vintage.
The 2022 Sancerre blanc from Garenne is simply delicious. It's not as rich as the baked 2020 vintage, nor as piercing as last year's 2021 – it treads a Goldilocks' path with tremendous success. The nose has grapefruit and stones, alongside hints of white flowers and chalk. The mouth is easy, crisp, and delicious with dry fruit and a vibrant finish – everything you want in a weeknight Sancerre.
____________________________
Garenne Sancerre 2022
bottle price: $28