Village Profile: Meursault
March 31, 2021
Meursault is synonymous with opulence. Its pure Chardonnay wines, as Rajat Parr puts it, "define the grape itself." Puligny and Chassagne may be more famous with their shared Montrachet hillside, but nowhere produces a higher average quality of white Burgundy. As Matt Kramer once put it, "if gold were a flavor, it would taste like Meursault."
Place
Meursault is the largest town in the Côte de Beaune, the southern half of Burgundy's Côte d'Or. Covering nearly 400 hectares of vines, it is about the size of its two famous neighbors Puligny (95 hectares) and Chassagne (307 hectares) combined.
Though the town has no grand cru vineyards, its village and premier cru wines maintain a stellar reputation. Three of the premier cru vineyards located near the southern border with Puligny — Perrieres, Genevrières, and Charmes — rank as particularly favored premier crus.
Because the appellation stretches across such a wide expanse of land (and over 160 meters of elevation), the character of wine from Meursault changes dramatically from plot to plot. Many producers bottle village-level plots individually rather than blend them into a single appellation-wide plot — wines from up the slope above the town have more minerality and tension; wines from down on the flat below the town are richer and more mouthfilling.
The soils of Meursault vary across the appellation, but in general are a mixture of clay, chalk, and crumbly marl. The water table is unusually low in Meursault, which forces vines to build deep and expansive root systems.
History
Meursault as a dwelling place dates to the Bronze Age, and vines in the area date to at least 1098. The past thousand years have seen Meursault rise and fall in popularity. Monks from the Abbey of Cîteaux tended and harvested the vines surrounding Meursault for centuries (in addition to the famous Clos de Vougeot further north).
Through its history Meursault has been a source for white wine rather than red. When Thomas Jefferson visited in 1787 he remarked that the townspeople were poorer than neighboring Volnay and Pommard, because their wine was in far less demand.
Meursault's picturesque town steeple dates to 1480, and its crooked streets spread in every direction from the center. Today its inhabitants number more than 1500, which makes it a fairly large town by Côte d'Or standards — particularly next to its tiny neighbors Puligny (424) and Chassagne (391).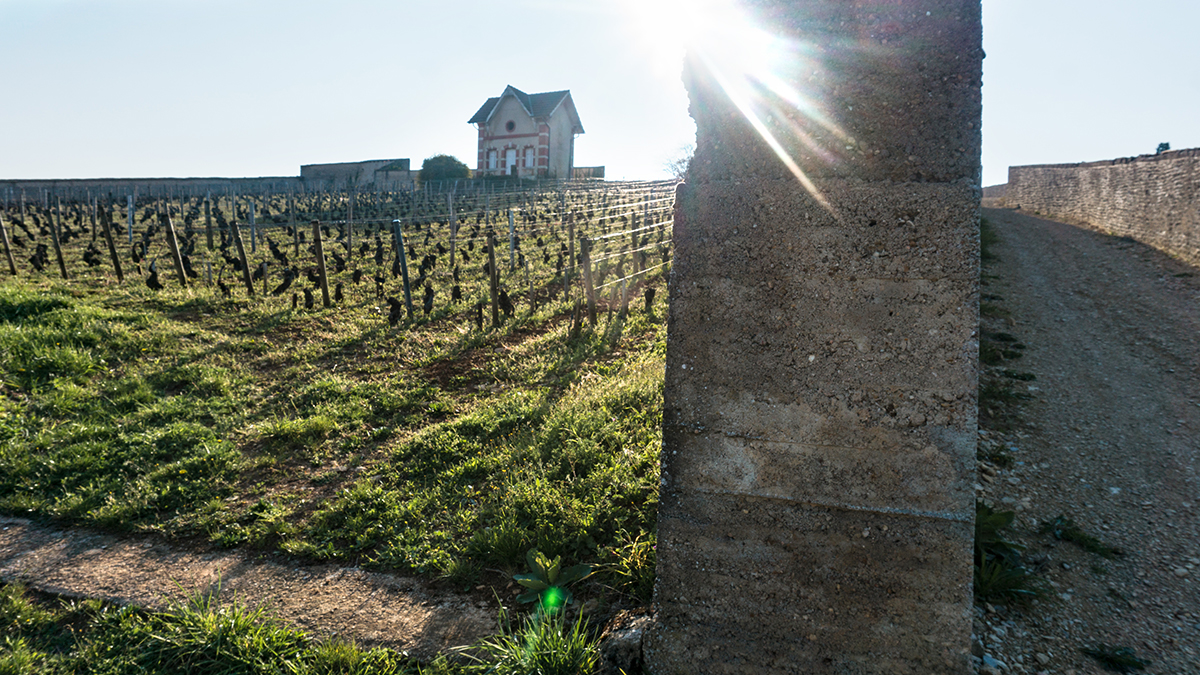 Character
Meursault has long been known for its rich, mouthfilling wines, and most classically notes of butter and hazelnuts. Its vines stretch deep into the soil, drawing a wide array of nutrients which can translate to opulent, layered flavors that seem to go on forever.
In recent years, the style of Meursault has changed a bit. Today most winemakers strive for a balance of richness and tension, dialing back the use of oak and highlighting the chalky mineral energy of their wines.
Today in Meursault we find wines that display pear and apple fruit, with notes of honey, citrus, and, as they age, mushrooms, earth, and nuts. The texture is creamy and smooth, and often cut these days by brilliant tension and precise minerality.
In the Ansonia portfolio, our source for Meursault is Boyer-Martenot, who makes terrific cuvées at both the village and premier cru levels — his style is somewhere between modern freshness and the opulence of yore. Vincent Boyer makes magnificent wine in all three of the famous premier crus — Charmes, Genevrières, and Perrières. His village-level "Narvaux" easily shows why the vineyard is top in its classification; and his village-level "Ormeau," from 95+ year old vines, is big, buttery, old-school Meursault at its finest.
TW
_______________________________
Download this article as a PDF