⋅

Burgundy

Burgundy: Cote de Nuits

⋅

Burgundy

Burgundy: Cote de Nuits

⋅

Burgundy

Burgundy: Cote de Beaune

⋅

Burgundy

Burgundy: Cote de Nuits

⋅

Burgundy

Burgundy: Cote de Nuits

⋅

Burgundy

Burgundy: Cote de Nuits

⋅

Burgundy

Burgundy: Cote de Nuits

⋅

Burgundy

Burgundy: Cote de Nuits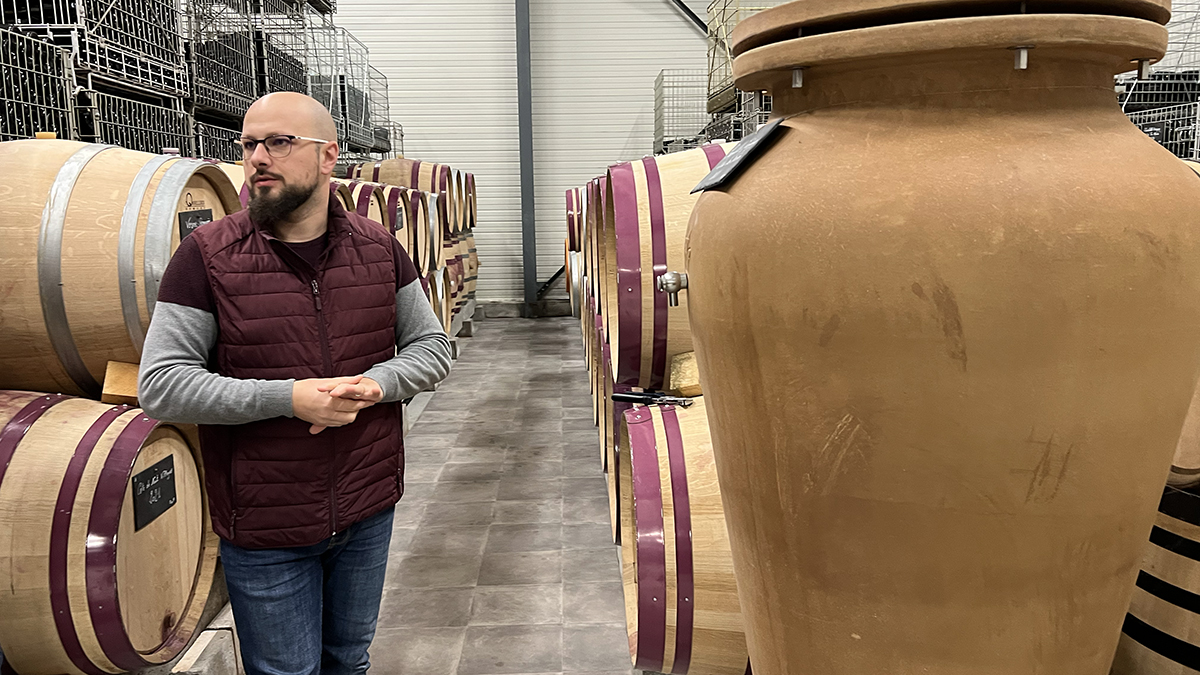 | Domaine Boursot |
Chambolle-Musigny, Burgundy 
a few years ago the latest generation of Chambolle-Musigny's Boursot family moved the Domaine's cuverie out of the ancient warren of cellars in the heart of the town, where they had been making wine since the 1500s. Of course the move was only to enhance the winemaking process — the Boursots have kept the family's village and premier cru parcels in this tiny and very special corner of Burgundy. We are delighted with what we see there, and expect good things to continue to come from them.
This year we found that clay amphoras had joined the vats, barrels and foudres in the new cuverie. These allow micro-oxygenation at the same level as small oak barrels, but without the oak flavors; so by using both barrels and amphoras, the winemaker can more precisely calibrate the amount of oak coming into the wine. The Boursot brothers experimented with a few over the last few years, were thrilled with the results, and have ordered more.
Neal Martin of Vinous writes of a "foundation for a promising future," and describes Boursot's wines as "superb," "excellent," "very fine," and "worth seeking out."
Futures Issue: July
Similar Sources: Amiot, Couvent, Gros
Browse recipe pairings for Boursot wines.