Region-specific.  In Burgundy, it's unusual to find a wine that seeks to represent the region as a whole. Winemakers here understand and highlight the differences between wines from adjoining plots of land. Some vignerons bottle six or more different wines, all from vines within a mile of each other.
The Louis Picamelot family, sparkling wine producers in Rully, make different wines in both of these styles – terroir-specific and region-specific. Today we're focusing on their region-specific style: Picamelot's Crémant Blanc de Blancs Brut.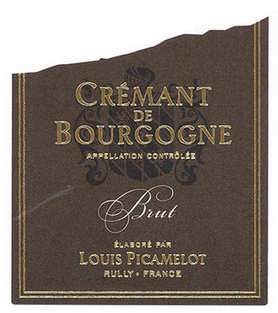 All three grapes.  With this cuvée, winemaker Phillipe Chautard has set out to create a wine that represents the region of Burgundy as a whole. He draws from Burgundy's three main grapes, grown across three different sections of Burgundy: blending Pinot Noir from the Côte de Nuits, Chardonnay from the Côte de Beaune, and Aligoté from the Côte Chalonnaise.
The result is a wine that is balanced and floral, showing faint exotic fruits and clean lemon in the nose. Soft bubbles and a light acidity make this wine dangerously easy to quaff on its own. It should pair well with vegetables, including the ever-hard-to-match asparagus. And at nearly a quarter the price of good grower champagne, this is as easy on the wallet as it is to drink.
PICAMELOT BLANC DE BLANCS
Ansonia Retail: $22
offer price: $18.5/bot


_
_________________________________________________