Well-traveled.  Cabernet Sauvignon is the world's most widely planted grape. It's grown everywhere — from Bordeaux to Brazil to British Columbia — and comes in a wide variety of textures and expressions. Cabernet Sauvignon is a cross, likely spontaneous, between Cabernet Franc and Sauvignon blanc — a gift from the winemaking gods.
Today's Cabernet is unlike any we've ever had. Grown in the rugged Ardèche region of central southern France, the "Cab" from the Domaine des Accoles is dark, juicy, and earthy. Accoles commitment to biodynamic farming and natural winemaking is clear in this complex wine. It's distinctly Cabernet, but it's just as distinctly Accoles.
.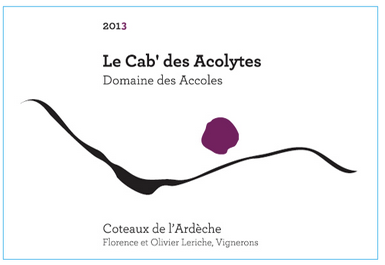 .
Blackcurrants.  Accoles is the project of Olivier Leriche, who brings a Burgundian elegance to his wines, including old-vine grenache, rosé, and carignan. Leriche, late of Burgundy's famous Domaine de l'Arlot, established the Domaine des Accoles a few years ago. His first few vintages have been met with much acclaim, and his wines appear in restaurants by Michael Mina and Daniel Boulud, among others.
"Cab des Acolytes" is distinctive and delicious. Olivier has blended a touch of Grenache into the wine to soften the mouthfeel, but the wine does not lack for character or complexity. Notes of earthy, wild blackcurrants dominate, and the palate is juicy, rich, and exuberant. It's balanced enough to drink in hot weather, but will lead you nicely into the coming fall. Olivier recommends charcuterie and sheep-milk cheeses as a pairing.
_
________________________

ACCOLES Le Cab' des Acolytes 2013
Ansonia Retail: $18
case, half-case price: $15.95/bot
_
AVAILABLE IN 6-  AND 12- BOTTLE LOTS
_
_
_
_____________________________
Enjoy this article? Sign up to receive them in your inbox.
_
_
_____________________________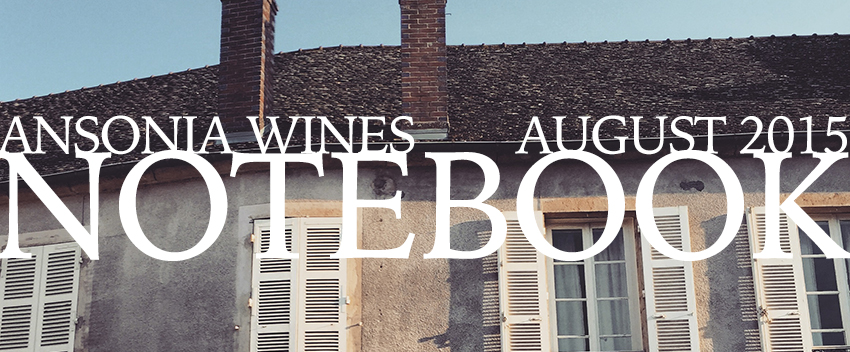 _
_