Blackberries.  Syrah is a grape of many forms. Grown everywhere from Spain to Switzerland to South Africa, it ranges from rich and dark to delicate and refreshing. But most agree that Syrah's finest expression comes from the Northern Rhône, in places like Hermitage, Côte Rôtie, and Saint-Joseph.
Vines planted on the steep slopes of the Northern Rhône Valley require hand treatment and harvesting (tractors would tip over), and so their price tags are often hefty. But one of the region's finest sources, the Domaine Bonnefond, also makes a simpler wine from near their famous vines. This wine offers all the freshness and liveliness of Northern Rhône syrah, but at a much friendlier price.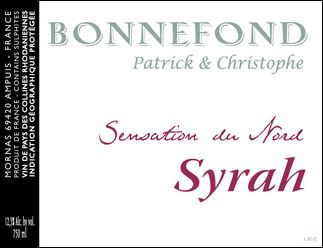 Bistro Wine.  The Bonnefonds don't make much of their simpler Syrah, and in some years we're not allocated any at all. This year we managed to snag a few cases, and we don't expect them to last long. This is dangerously drinkable wine — something you might find in a Parisian bistro. It's not something to cellar, or to serve to visiting dignitaries, but it will wash down a hearty steak or wood fired pizza with style.
The nose on the 2014 Bonnefond Syrah is full of dark fruits, bright violets, and spices like clove and allspice. The mouth is light, almost Pinot-like in texture, showing blackberries and very mild tannins. In the nose it's complex and expressive; in the mouth it's brisk and refreshing. This is classic Northern Rhône syrah, to be enjoyed with friends, food, and merriment.  
________________________

BONNEFOND Syrah 2014
Ansonia Retail: $24
case, half-case: $19.95/bot


_
AVAILABLE IN 6- AND 12- BOTTLE LOTS
_
_
_
_____________________________
Sign up to receive these posts in your inbox:

_
_
_____________________________
_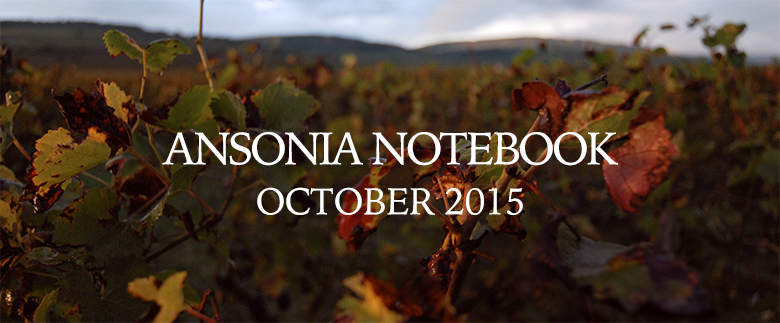 –
_